There's something incredibly special about observing wild creatures in their natural habitat. For those who live in Western Australia, we've been lucky enough to have the freedom to explore our expansive backyard despite the pandemic. With that said, I couldn't go past exploring Penguin Island on my day off – with it being only 45 minutes south of Perth!
Synonymous with Penguin Island is Perth Wildlife Encounters (formerly Rockingham Wild Encounters), a dedicated crew of wildlife conservationists responsible for maintaining the island. Home to more than 1200 little penguins, the island is also known for its bottle-nosed dolphins and sea lions that live in its surrounding waters – and more notably, its famous Swim With Wild Dolphins experience. Thanks to the efforts of Perth Wildlife Encounters, they've struck a harmony between respecting the pristine natural environment and sharing its wonders over the last 30 years.
Here are some of our highlights from our recent day trip. (View our video recap here!)
Penguin Feeding After hopping off the 5-minute ferry to the island, we knew we had to see the penguins right away. There are several penguin feeding sessions at the Penguin Island Discovery Centre throughout the day scheduled at 10.30am, 12.30pm and 2.30pm. Here, you'll be introduced to the island's iconic little penguins (also known as fairy penguins) who aren't shy one bit. What was most incredible was witnessing their speed, with many weaving and jetting through the emerald pool after a good feed. Fun fact: despite being the littlest of their species, they also happen to be the loudest!
Dolphin, Penguin & Sea Lion Cruise Alongside crystal-clear waters, you'll find plenty of wildlife to admire on this 60-minute glass-bottom boat cruise. From spotting osprey nests and other seabirds to playful dolphins hanging out in pods, the gasps of awe and excitement were never-ending. In particular, we loved seeing the dozens of wild sea lions peppered along the shoreline of Seal Island – the majority of which were basking in the warm midday sun. Drawing in crowds of all ages, these cruises make the perfect highlight for a family day out or a mini adventure with friends. (Handy tip: bring a light cover-up or sweater, because the winds can get chilly.)
After hopping off the wildlife cruise, all that was left to do was to go for a snorkel and dip in the water and explore the island on foot. Timber boardwalks pave the way throughout the easy 2km loop and offer phenomenal panoramic views. With lookout points on either side of the island, you can also try your luck with spotting dolphins and whales offshore (particularly from September to December).
Having worked up an appetite, we set up a shady picnic on one of the beaches, overlooking a handful of avid snorkellers. (Remember, there's no food or bins on the island so be sure to pack your lunch and take your rubbish with you. Alternatively, you can fuel up at Pengo's Cafe before your ferry ride across).
All in all, it was a wonderful way to soak up the last of the beautiful summer and support ecotourism providers who have been affected due to the pandemic. So if you've been longing to visit Penguin Island, take this as a sign! Book your experience here.
While you're making the trip down to Rockingham to catch these magnificent creatures in action, why not discover what else is on offer? From diving and snorkelling to dining at the myriad of cafes and restaurants along the foreshore, there's something for everyone.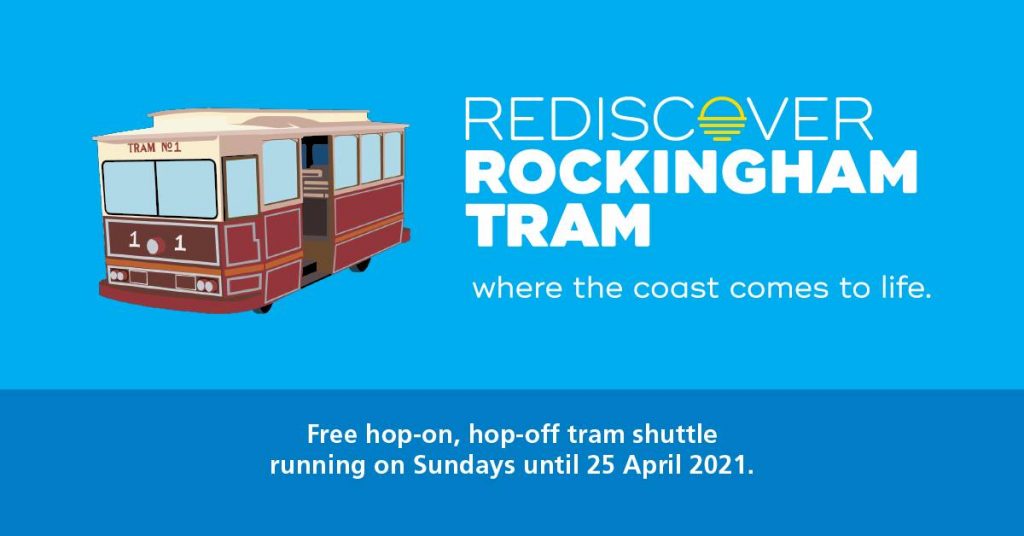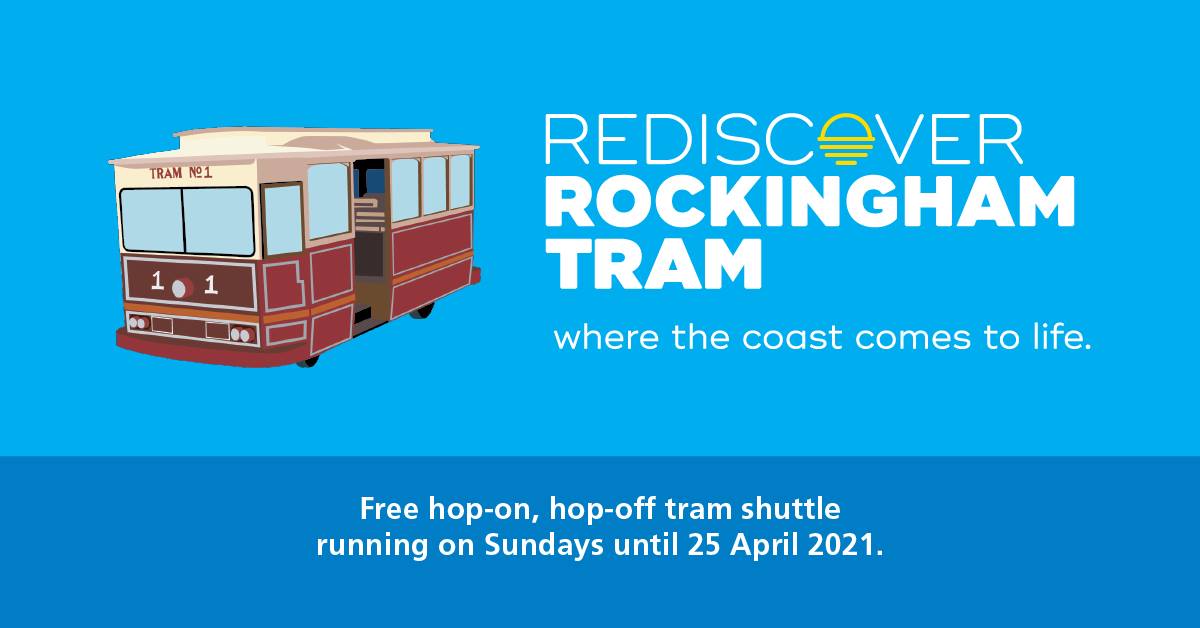 If you're in town on a Sunday, you can take advantage of the City of Rockingham's exciting new hop-on, hop-off tourist tram. Operating Sundays only until 25 April 2021, the free tram will be stopping at attractions like the Rockingham Museum, Rockingham Beach Foreshore, Point Peron and Mersey Point – where you can board the ferry to visit the little penguins at Penguin Island. Check out the timetable here.
In collaboration with Perth Wildlife Encounters, Hotel Clipper and Quest Rockingham are also offering special deals for a 1-night stay for those looking to make the most of their time in Rockingham. After all, one day simply isn't enough for all the fun family-friendly activities and things to do in Rockingham!