Rediscover: to discover (something lost or forgotten) again.
You might not be lost, but you're searching. You're dreaming of long-lost summer holidays on the beach where the kids don't have to pull on shoes to grab an ice-cream. You're looking for the kind of adventure where the waves test your limits and marine life shares your freedom. You know that when the sun sets over the ocean, the clouds clear from your soul. It's time for rediscovery. It's time to Rediscover Rockingham.
Summer memories are made in the Rockingham region. Here's how to make the most of your next Rockingham staycation.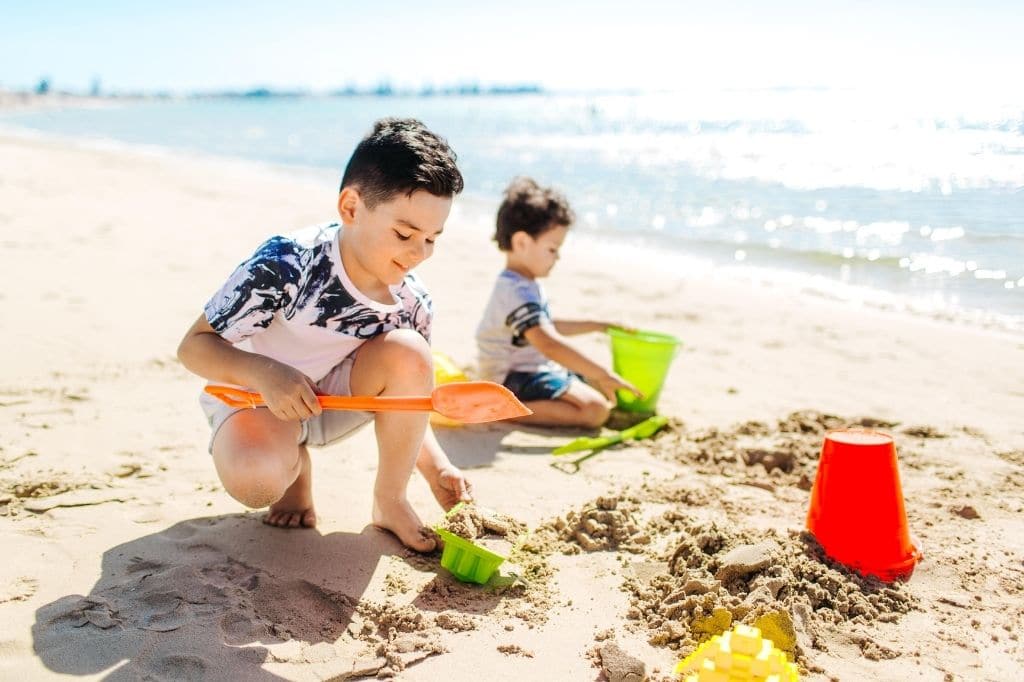 Stop the clock
The beauty of a summer holiday is allowing enough time to ensure the busyness of the year slips away. Put the clock-watching aside, wake up with the sun and see where the day takes you. Waikiki and Warnbro Beaches are popular swimming holes with gentle waves ideal for families.
Likewise, the world-famous Rockingham Beach is renowned for being clean, safe and calm. Its north facing position provides protection from the winds, making it a winning spot to cool down in summer. Framed by the newly revitalised Rockingham foreshore, visitors can wander straight up from the beach to manicured picnic spots and bustling cafes and restaurants.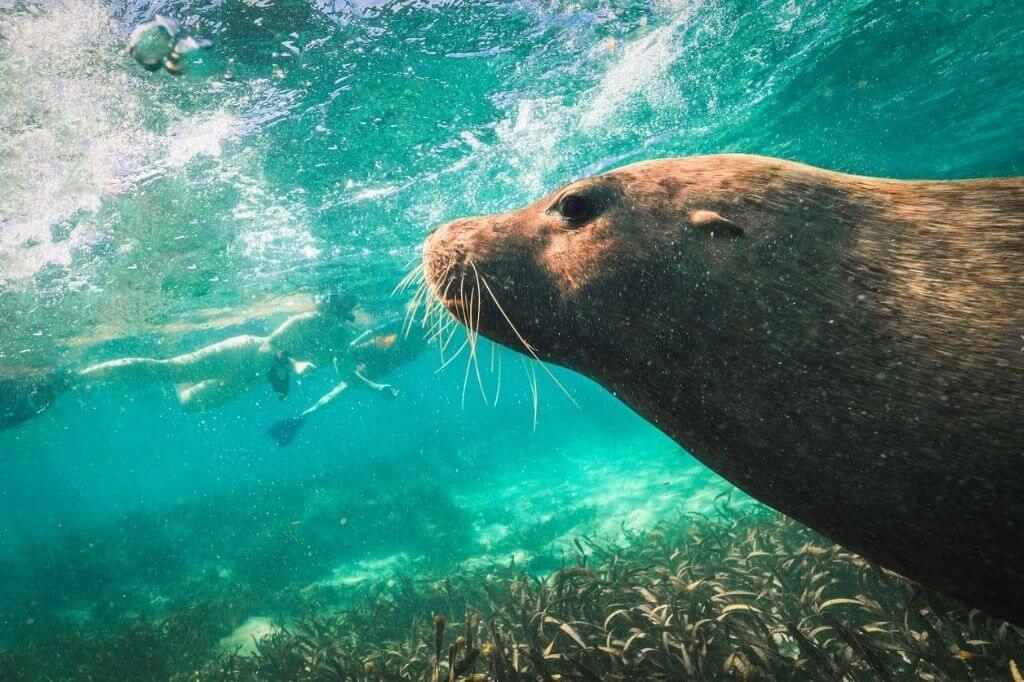 Snorkel and dive
Mangles Bay within the Point Peron reserve is a pristine stretch of beach bordered by windswept limestone cliffs and designated walking trails. It's the perfect spot for swimming, kayaking/stand up paddle boarding and snorkelling. Kids can learn to snorkel safely in shallow waters with plenty of rock formations, fish and other marine life sharing the ocean with you.
Rockingham also offers a variety of shore and boat dive spots where you'll encounter a rich biodiversity of marine life, historic shipwrecks and submerged reefs. Both Palm Beach and Val Street Jetties offer easily accessible dives with many species of fish, nudibranchs, seahorses, stingrays and octopus found here.
Escape the heat
Rockingham has two indoor, air-conditioned cinemas which are perfect for cooling your heels during the day. Catch a new release movie with plenty of choice when it comes to both movies and snack options. Those with families will also appreciate the arcade, ten pin bowling alley, indoor playground, trampolining and laser tag centres during super hot days. If it's indoor activities you're looking for, you can also learn more about the history of our city at the Rockingham Museum or shop up a storm at one of our bustling shopping complexes.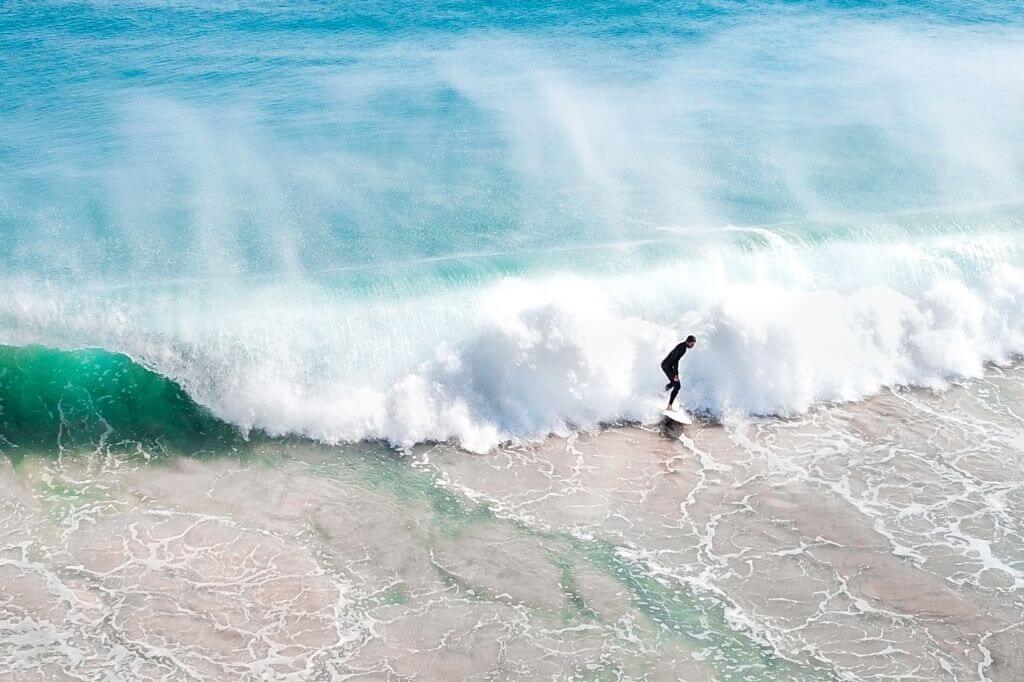 Surf it up
Secret Harbour is widely regarded as the only beach in the Perth metropolitan area that has waves all year round. Perfect for both beginners and professional surfers, the Secret Harbour Surf Beach is well serviced by showers, a surf life saving club, an awesome new adventure playground, a café and ample parking.
Rockingham is also a windsurfing mecca with spots around Safety Bay and Penguin Island offering reliable sea breeze conditions (usually 2-5 knots stronger than other parts of Perth) during summer months. Rig up on the grass next to the Safety Bay Yacht Club and launch from the beach. The sandbar creates a perfect flat water bay called The Pond that's perfect for learners, freestyle windsurfers and speed sailors. Make sure you bring your weed fin with you!
Feast and fiesta
Traditionally known as the place to have takeaway fish and chips on the beach at sunset, the Rockingham food scene has evolved into an eclectic mix of award-winning eateries and five-star feasting. Food aficionados head into Rockingham for the mix of waterfront dining options, cool cafés and upmarket sports bars. We're also just a 5-10 minute drive to the rural hinterland with a boutique distillery and winery located within tuart forest and farming land. Rediscover your taste buds in Rockingham where the aroma of roasting coffee and sizzling seafood is paired memorably with ocean views.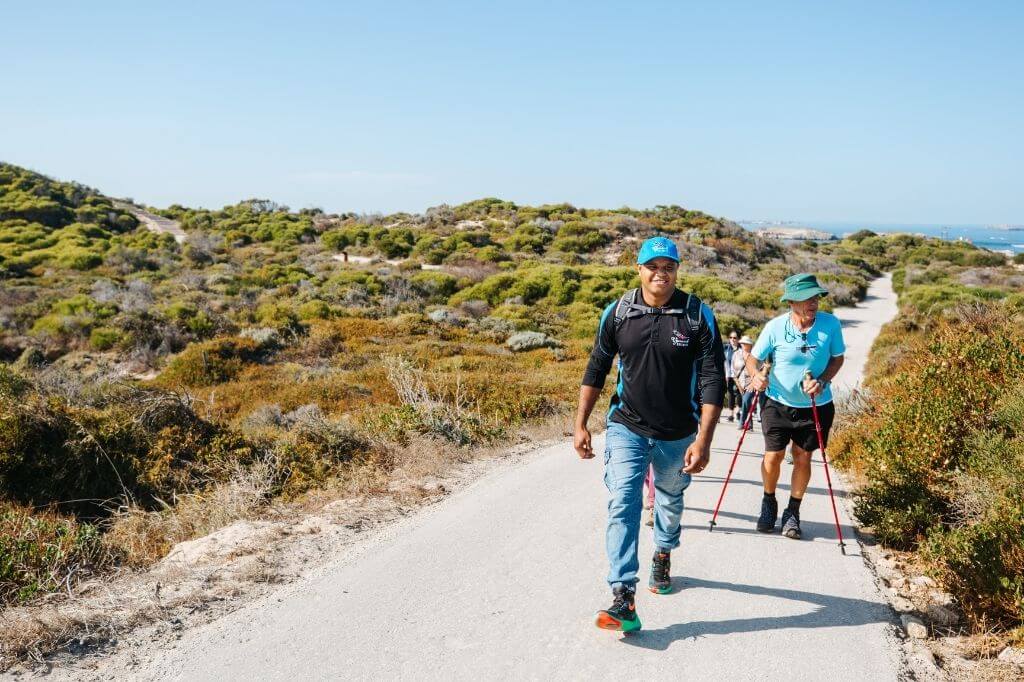 Take a hike
Walking trails are bountiful in the Rockingham region with much of our natural environment best explored on foot. For a walk that the whole family can enjoy, head to the Baldivis Children's Forest, a 20-hectare bushland reserve with walk trails, picnic areas and interpretative signage. In close proximity, you'll find the Nyoongar Trail, with interpretive signs outlining the use the Nyoongar people had for their land.
Another important area for the traditional owners of our land is Cape Peron or Boya Kaarla, as it's known to the Nyoongar people. A network of trails begins at the Mangles Bay carpark and traverses the cliffs and coastal heaths of the coastline to John Point. Most of the walk offers breathtaking coastal views over the Shoalwater Islands Marine Park.
The Island View Trail on Penguin Island is another "must-walk" experience. Catch the ferry over to enjoy a 2km stroll on the extensive timber boardwalks which protect the little penguins who burrow below during the evening. You'll be super lucky if you catch sight of a penguin during the day though – that's the time they're out fishing for food.
Swim and splash
For those who prefer an inland water experience, Aqua Jetty offers a 10 lane, 50m heated outdoor pool, a 10 lane, 25m heated indoor pool and a leisure and toddlers' pool including a water slide.
The Rockingham Aquatic Centre is Rockingham's only dedicated outdoor aquatic facility with a heated 50m pool, 25m pool and shaded toddlers' pool set amongst landscaped gardens and shady grassed areas.
For something a bit more adventurous, the whole family will love Perth Aqua Park, a huge inflatable fun park on the water in Baldivis. The obstacle course is a fun challenge, with lifeguards always on hand during your action-packed session.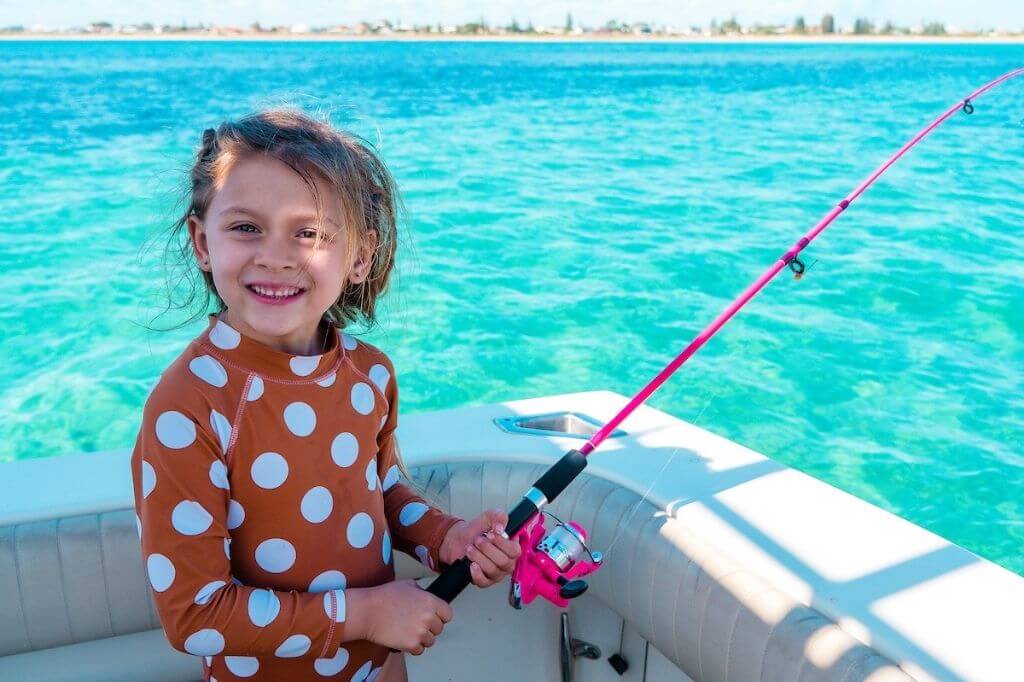 Cast a line
If you're heading to Rockingham to fish, there are plenty of opportunities to bring home the catch of the day. Pink Snapper, Tailor, Mulloway, Flathead, Herring, Silver Trevally, Samson Fish, Yellowtail Kingfish and Whiting can be fished from various onshore and offshore locations. Australian Salmon can also be caught during their annual migration in autumn.
Palm Beach is a safe and calm beach that boasts an accessible jetty which is perfect for fishing. There are also two boat ramps to launch vessels into Cockburn Sound. Further south, Golden Bay Beach is just the spot to feel the sand between your toes and cast out a line.
And it's not just the coast that offers fishing opportunities within the Rockingham region. Venture inland to Baldivis to fish the man-made ponds at Golden Ponds. If you don't manage to catch anything, you can buy seafood there to take home.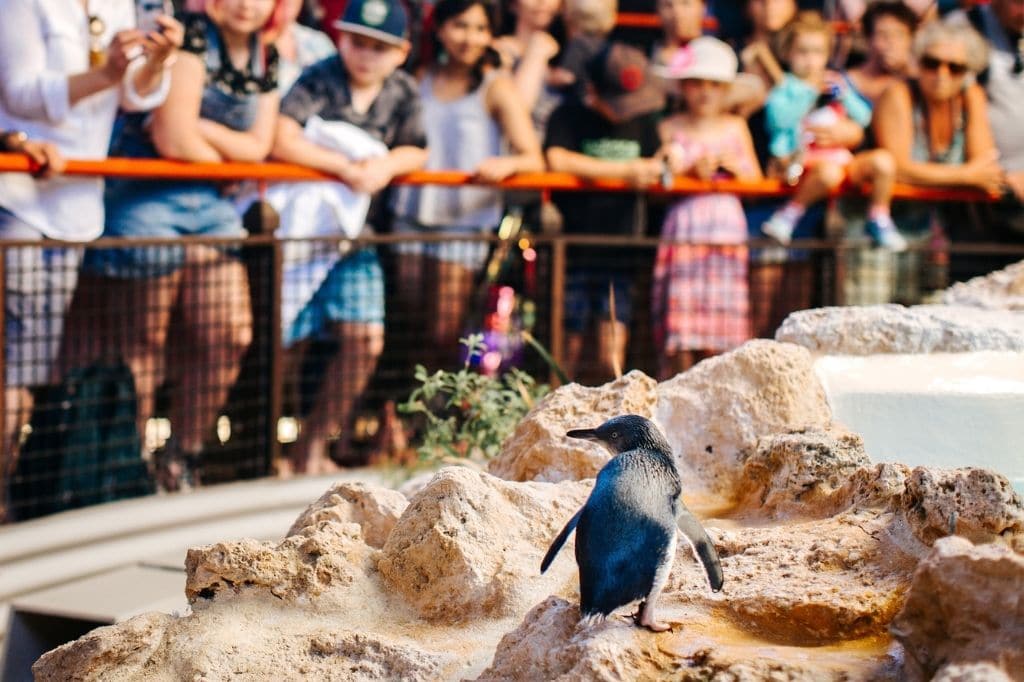 Meet the locals
Rockingham is well regarded for its bucket-list experiences – from skydiving onto the pristine white sands of Rockingham beach to swimming with wild dolphins and kayaking amongst sea lions within the Shoalwater Islands Marine Park. If you're a well-travelled thrill seeker you could go it alone, but why would you when you have the opportunity to get shown around by one of the locals?
This season, Perth Wildlife Encounters have launched a new eco-adventure tour, where visitors enjoy a 60 minute glass-bottom board cruise past Seal and Penguin islands. The tour includes a visit to the Penguin Discovery Centre for feeding time for the little penguins.
Take advantage of Rockingham hospitality by booking a tour for one of our once-in-a-lifetime experiences.
Tee up on the "Golf Coast"
Affectionately known as the "Golf Coast", Rockingham is a superb year-round destination for golfers. With picturesque and challenging courses along the coast, visitors wishing to play a round are assured of choice and availability. An easy 40 minute drive from Perth's CBD, you can come out for the day or gather your clubs and your friends for a weekend away in golfers' paradise.
If you're looking to play a game alongside some of Australia's famous wildlife, Rockingham Golf Club is the place. The kangaroos love it here – they are found in abundance and enhance the exceptional scenery of the course.
Designed by golfer Graham Marsh to reflect the style of traditional Scottish courses such as Muirfield, Turnberry and St Andrews, Secret Harbour Golf Links features couch grass fairways, second cut fescue grass and beautiful bent grass greens. It is rated in the top 25 public access courses in Australia.
The Links Kennedy Bay is located at Port Kennedy and is a thinking golfer's paradise. It is open, and challenges your bunkering ability if caught in sand traps. The Pro's tip here is that it's harder to play when the sea breeze comes in around 2 to 3pm, so get out early and enjoy the challenge.
For assistance with organising your summer holiday in Rockingham, contact the Rockingham Visitor Centre staff or download our new Visitor Guide for accommodation and activity ideas.