Many of us search for adventure in far-off places that infatuated us either when we were younger, or as adults we would rather visit the many wonders around the world with travel being so accessible. But now that we can no longer travel with such ease, many of us are remembering to explore our own backyard.
With the weather warming up and the days getting longer, what better way to get out and rediscover Rockingham than kayaking to soak up all that vitamin sea! Tourism Rockingham was lucky enough to spend the day with Capricorn Seakayaking to experience and explore Shoalwater Islands Marine Park and let us tell you, it was well worth it.
Early in the morning, we arrived at Pengos Café where we, along with our fellow kayaker for the day, sat on wooden benches getting to know each other over coffee before meeting up with Jimmy and Sam from Capricorn Seakayaking. Although we came prepared, Jimmy had all our needs covered – brimmed clip hats, dry bags for our gear, as well as snorkel gear. We carried the kayaks to the beach, were shown how to pack correctly, and then Jimmy gave us comprehensive instructions on safety and technique.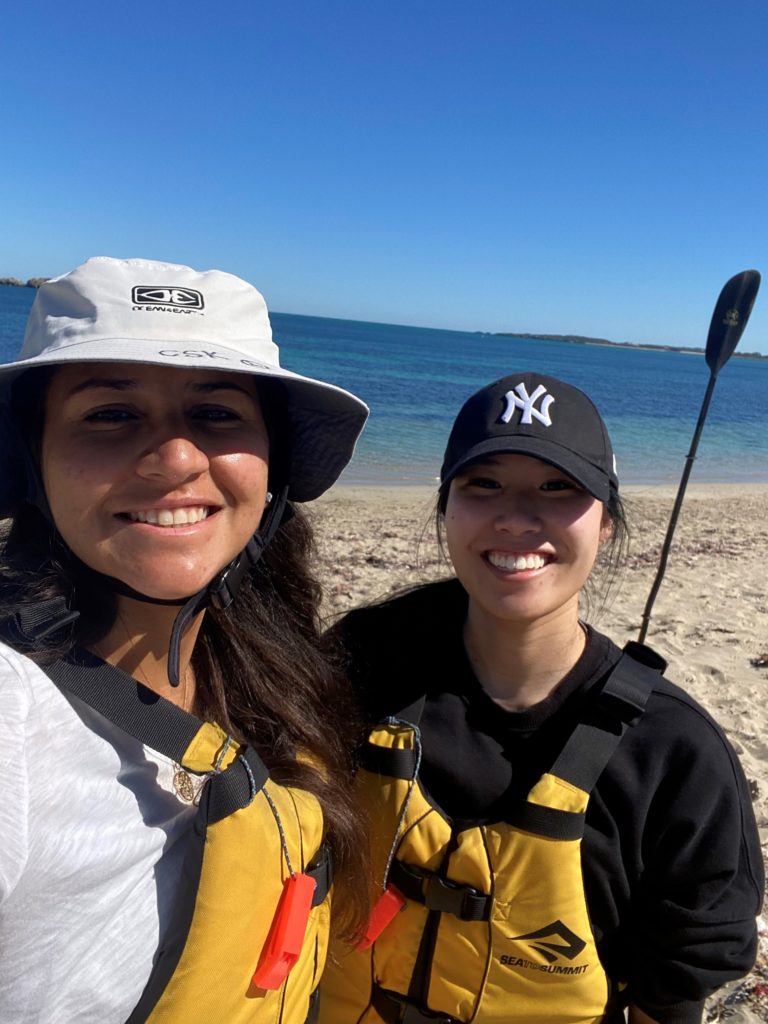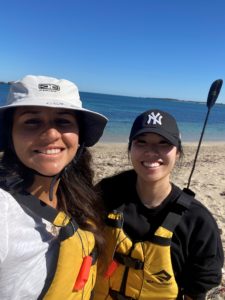 As we set out on the ocean, it took us a moment to get our bearings but we quickly found a rhythm. Tanya, in charge of operating the rudder, was often too mesmerised by the stunning views to steer us in the right direction, but with Connie at the helm as captain of the kayak, we got where we needed to go. During our paddle, Jimmy's cheeky banter was matched with his environmental passion and knowledge, as he shared insights on the lush sea meadows below us and educated us on the preservation of our precious marine life. We took a gentle paddle to Seal Island, and while pausing to admire our fin-footed friends, we were reminded that the island's inhabitants are not in fact seals but a rare, protected Australian Sea Lion species.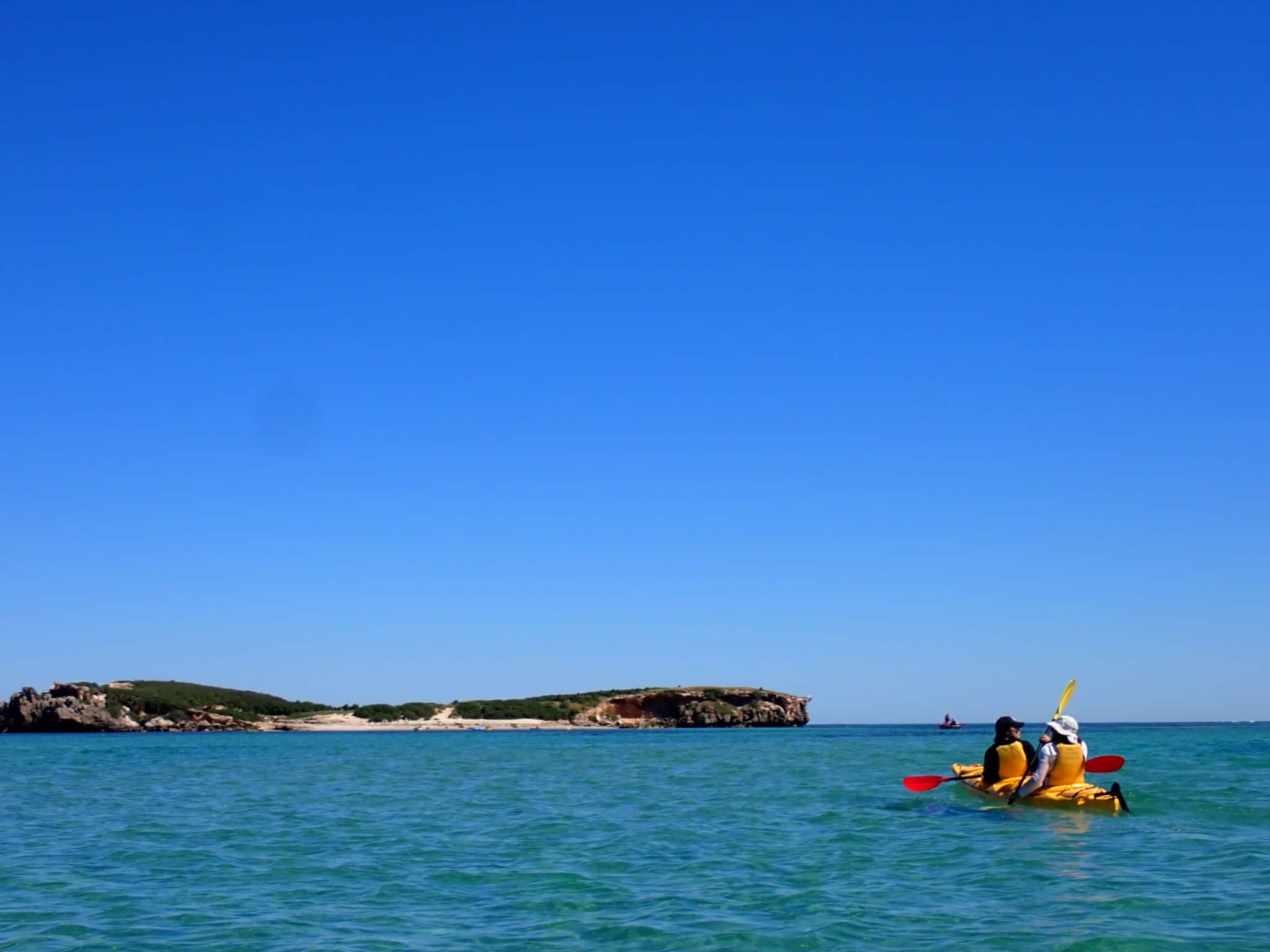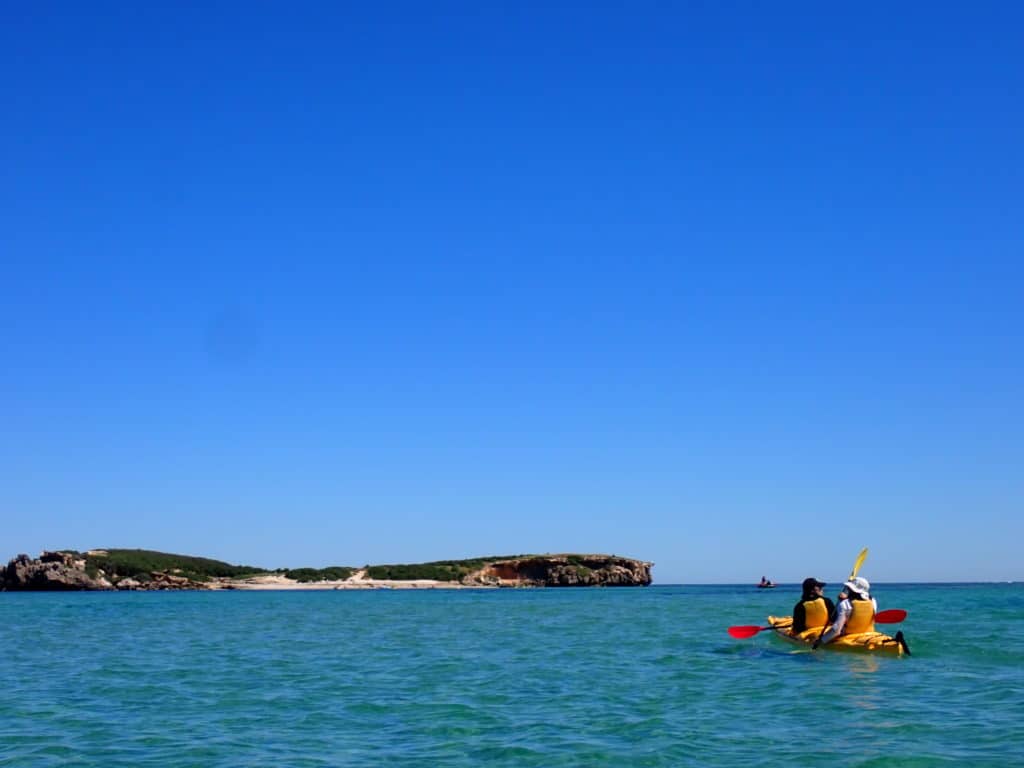 After accessing our confidence and abilities, Jimmy then led us all the way to Point Peron, where we slowly paddled past Rockingham's infamous Mushroom Rock. The stunning view of Point Peron's unique geology from the water was a view that we, as a couple of long-time Rockingham residents, didn't know we'd been missing out on.
The scenery was idyllic all along the way. During the tour you have the opportunity to see many species of native wildlife – from pelicans, shags, penguins, sea lions and dolphins. On the way from Point Peron we were spoiled with a quick swim and snorkel at Bird Rock, and were encouraged to explore the different sea grass varieties that appeared like a beautiful underwater sea garden.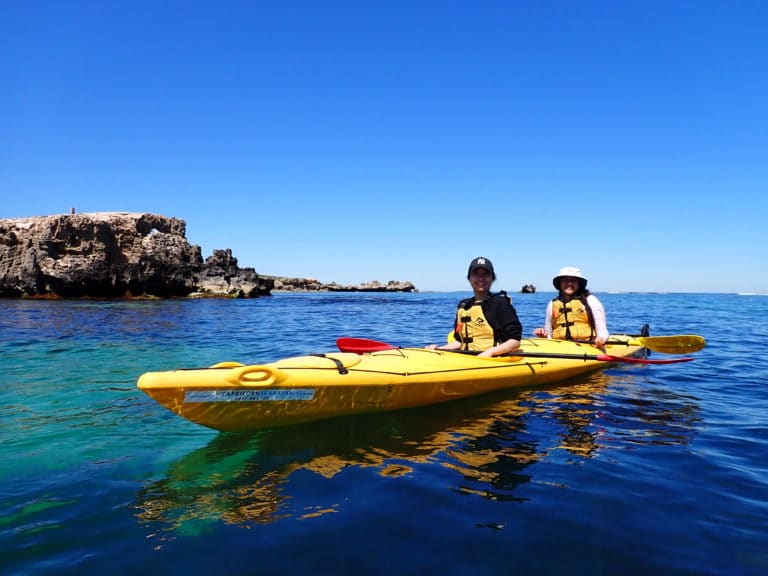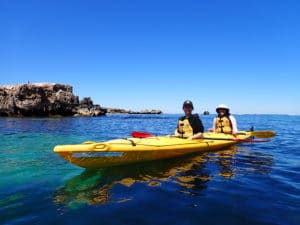 After navigating our way through choppier sections of Shoalwater Bay, we entered the calm waters of the protected Eastern beach on Penguin Island. We fuelled up with a nourishing island picnic lunch prepared by the team at Capricorn and enjoyed the pleasant weather before hearing about the cultural and natural history of the area.
A look in the Penguin Island Discovery Centre, where we found three healthy Little Penguins showcasing their spritely swimming abilities and unique squawking sounds. Fun fact! Little Penguins are the only penguin species to breed in Australia and are the smallest penguin species in the world.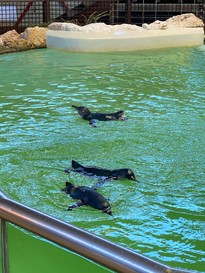 Jimmy guided us for a walk to the exposed Western face of the island, pointing out the fossilized remnants of former tuart forests, and sharing knowledge about the island's history, local wildlife, and ever-shifting coastline. We took in breathtaking views from the top of the lookout, and it was the perfect moment to ponder how lucky we are to be surrounded by so much natural beauty.
The time to head back to shore arrived so we packed into our kayaks once more and were in for an easy final paddle of the day, with the wind behind us on the way home. Together, we packed up the kayaks and bid each other farewell, all with a little more salt and tan on our skin than when we began. And to make your experience a memorable one, you'll have access to all imagery from the day with the team at Capricorn Seakayaking behind the lens!
Whether you're a first timer or an experienced kayaker, this guided tour guarantees a unique perspective of Rockingham, with Capricorn Seakayaking offering a rich ocean experience that's great for any age and experience level. The Penguin Island and Seal Island kayak tour boasts pristine beaches, beautiful scenery, an abundance of natural wildlife and refreshing swim and snorkel stops in-between to make the most of what Shoalwater Islands Marine Park has to offer.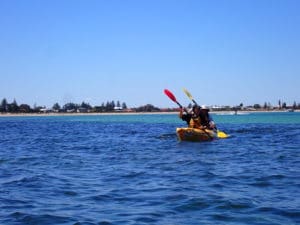 Check out the website for more information and tour bookings – https://www.capricornseakayaking.com.au/
Email: [email protected]
Facebook: Capricorn Seakayaking
Instagram: @capricornseakayaking
Written by Tanya Stojanovic & Connie Wai – Tourism Rockingham