With Christmas and New Year done and dusted and the school holidays in full swing, you might be getting a little low on ideas on how to keep the kids entertained and where to take them. Let me see if I can help with that.
Across the road from Safety Bay IGA, you will find the most amazing smoothie bar aptly named 'Beachside Hub'. I first heard about Beachside Hub on the 'Residents of Safety Bay' Facebook page about a couple of months ago. I went the very next day and ordered the coffee smoothie, after one sip I was hooked, this smoothie was everything I had hoped for, a perfect balance of cold coffee with the consistency of a milkshake but not too sweet. I was in heaven and devoured the drink way too quickly. There have been multiple Beachside Hub visits since and I am now a self-confessed smoothie addict.
After leaving a high stress job, and experiencing a less than ideal year, Beachside Hub owner June had a desire to provide the people of Rockingham with a relaxing and friendly place to chill out while enjoying a healthy, high protein alternative to the usual sugar laden milkshakes and smoothies available. June decided it was now or never to follow her dream and open Beachside Hub in October 2021.


Beachside Hub has everything, friendly service and smoothies that are less than 300 calories, low in sugar and have a high protein content. The main ingredients include whey protein, water and ice, they are incredibly flavoursome and don't contain any nasties. The most popular smoothies are 'Mango/Tango' (I tried this one and it was fabulous), 'Malteser Pleaser' and 'Strawberry Shortcake'. One of the newer additions to the smoothie family is the acai smoothie cup, perfect for a nutritious and filling breakfast. For those with dietary requirements, Beachside Hub have your back and can offer gluten free, lactose free and vegan alternatives.
If it's an ice tea you're after, you are in luck, Beachside Hub has a great selection of flavours which are changed every couple of weeks to keep things interesting. The ice teas are very refreshing and low in sugar (0.01%). Most popular tea choices are 'Beachside Sunrise' and the eye-catching 'Captain America' (pictured above). Smaller serves are available for children and the straw can be cut down for small mouths. Beachside Hub will take $1 off your order if you check in using Safe WA, or tag them in a photo or post which they can then re-share. When the cooler weather creeps in later in the year, Beachside Hub will be serving coffee to warm the hand and soul. It's also worth noting that four legged friends are very welcome at Beachside Hub too, who doesn't love a dog friendly business.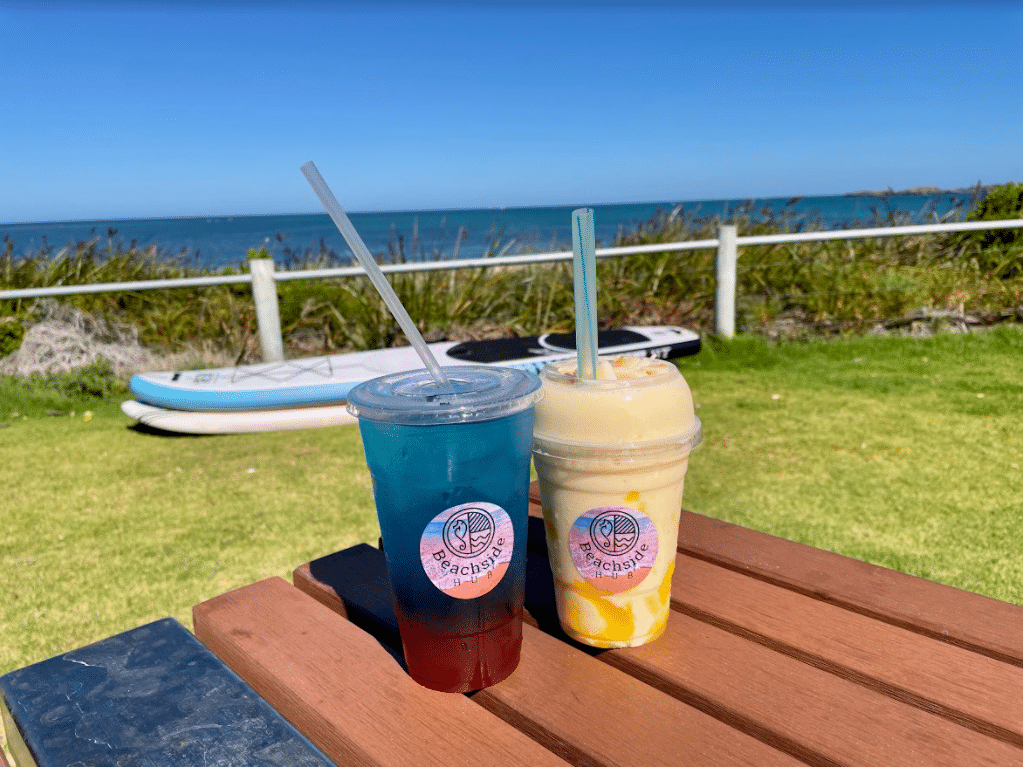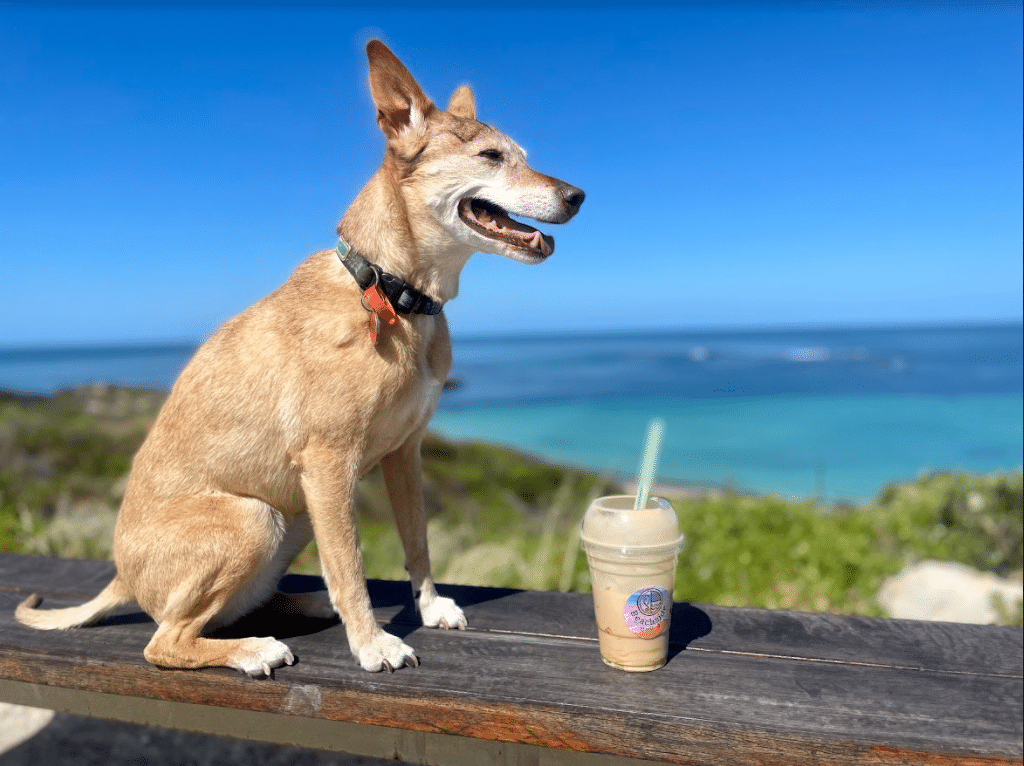 Once everyone has smoothies or teas in hand, take a drive around the coast heading west past Penguin Island all the way around to Shoalwater Foreshore Reserve. Here you will find a newly created, modern adventure playground for kids. Completed in October 2021, as part of the Safety Bay Shoalwater Revitalisation Master Plan, the playground features a large netted round swing, rope climbing frame and cubby house surrounded by shady trees and grass. A star feature here is 'Scrappy the Sea Lion', created by Andrew Willmott. This steel seal was featured in the Castaway Sculpture Awards and also won the 2017 People's Choice Award. The reserve also features barbeques and seating areas protected from the wind making it a great spot to consider for kids' parties. There is ample parking, toilet and shower facilities and an accessible ramp down to the beach for wheelchairs, strollers and beach carts. The Shoalwater Foreshore Reserve is the perfect place to enjoy your smoothie on a summer's morning, taking in spectacular views of Shoalwater Bay while the kids play.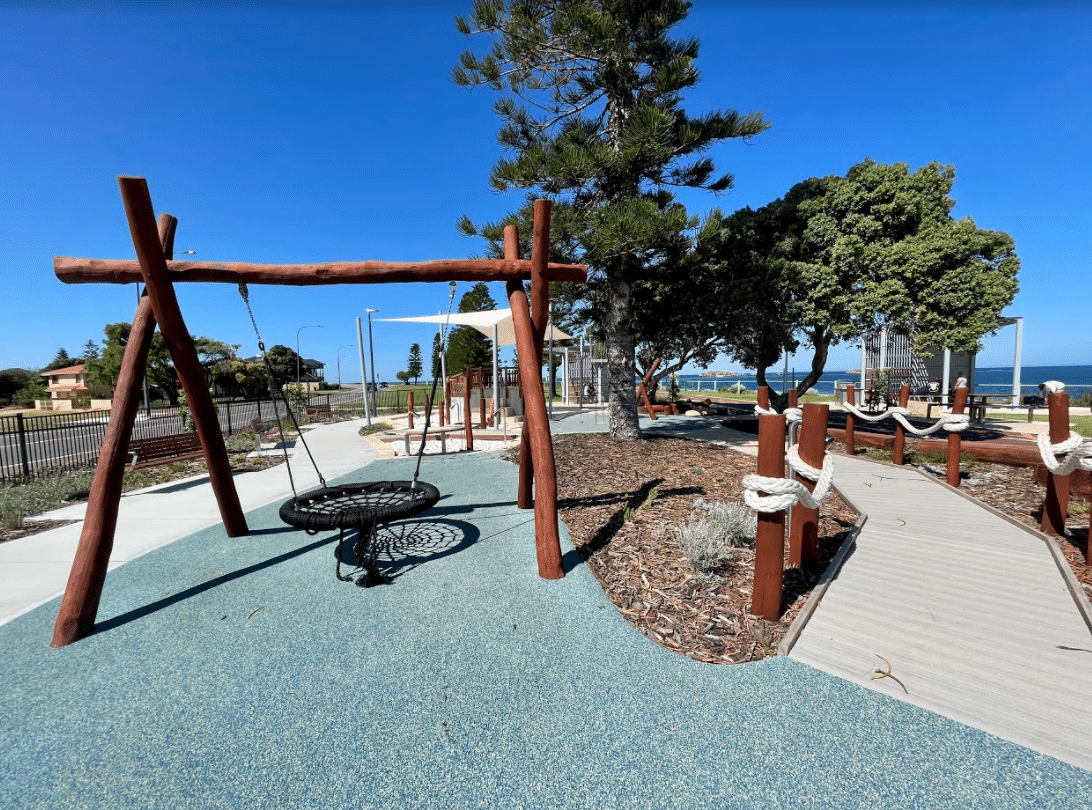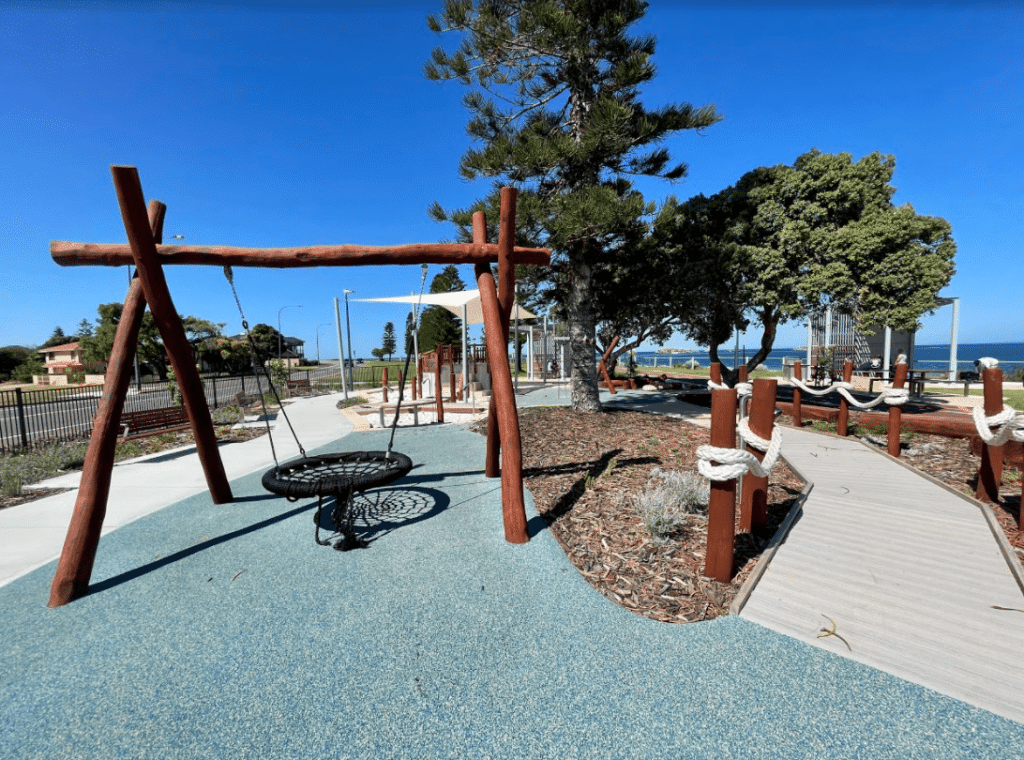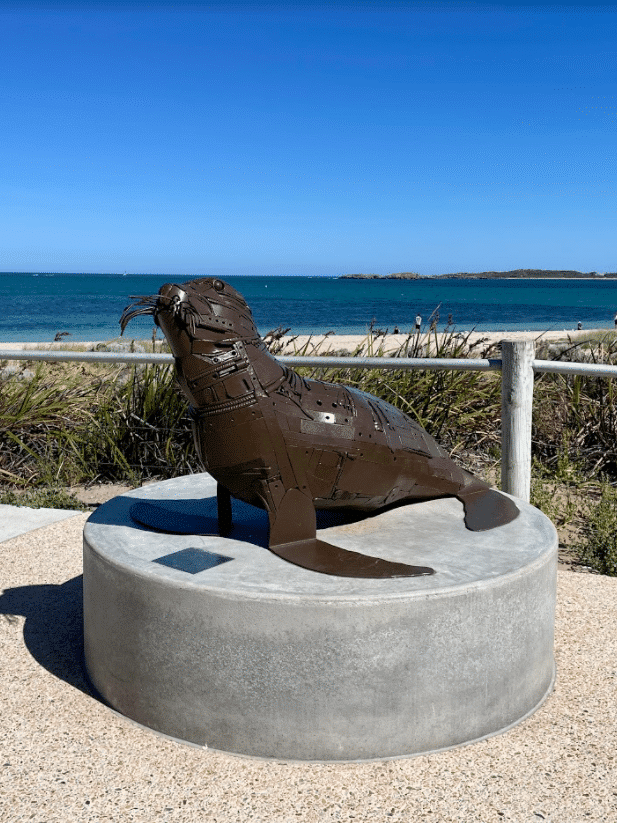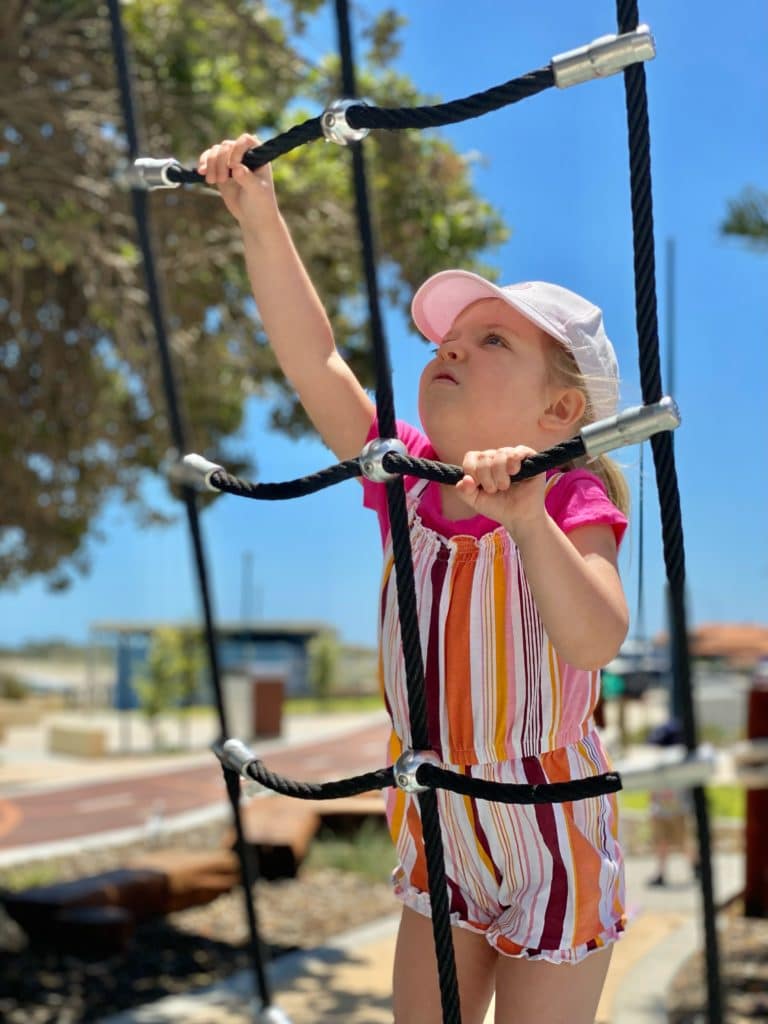 The Safety Bay & Shoalwater side of Rockingham has many gems, for more suggestions and information, have a read of our previous blogs which highlight activities and places in the area such as kayaking, kitesurfing, wing foiling with WA Surf and of course Safety Bay's newest restaurant, Azacca Kitchen.
Beachside Hub – 1/63 Penguin Road, Safety Bay, WA 6169
Open 7 days, 8am – 5pm
Ph: 0408 532 054
Instagram – @beachsidehub
Facebook – Beachside Hub