Most of you who live in or have visited Rockingham have likely driven around the Safety Bay coast. If you have, you would have noticed an array of colourful kites swaying high in the sky and the riders flying across the water. Pretty eye-catching, right? Seeing this may have sparked some curiosity about the sport and you might even be considering giving it a go yourself. If that's the case, here's why should give it a go and the best way to do so.
Safety Bay is a world-class spot for kiteboarding, with its flat water and consistent winds maintained most days during the summer season (November – March). The Pond in Safety is not only popular with locals, but also with international travellers too (with the exception of COVID-19). If you stay and watch for a while, you'll see people doing some very impressive big jumps and stunts while their kites dance elegantly in the sky. Across the road on Bent Street, you'll find a few shops including a café, pizza shop and fish and chip shop – so grab yourself a coffee or snack before coming down to watch the kiteboarding!
While The Pond itself is not recommended for beginners, there's an area directly behind The Pond that the local kite school uses for lessons. If you head west just around the corner, there's also Shoalwater Islands Marine Park – which is another perfect and safe flatwater spot for beginners, with the beautiful Penguin Island and Seal Island sitting prettily in the background. With Shoalwater Bay being a large area, there is plenty of room for learning without feeling like you're infringing on someone else's space.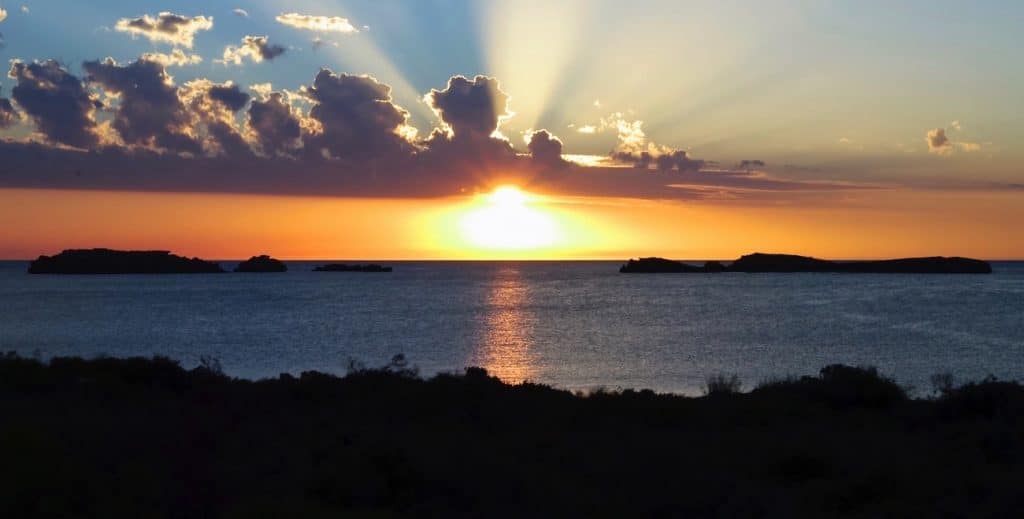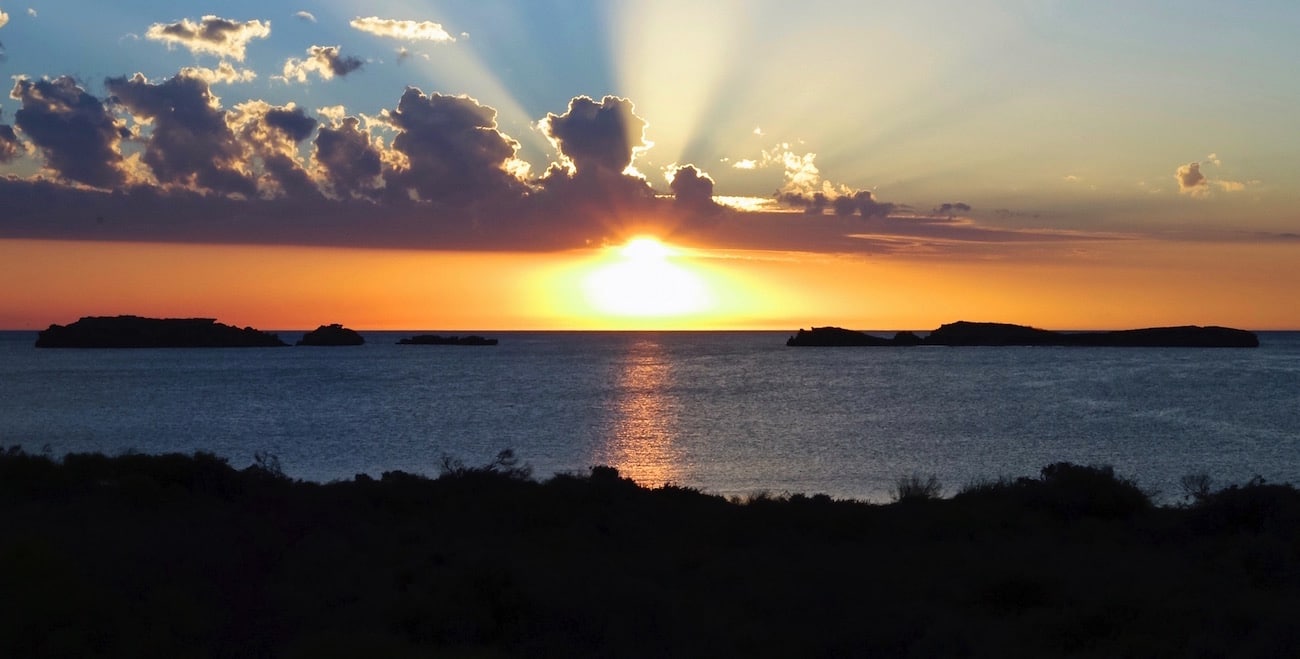 Located on Safety Bay Road at the Safety Bay Yacht Club, you'll find Rockingham's local kite school/shop WA Surf. WA Surf sells a range of kiteboarding gear and lesson packages to suit everyone. If you're brand new to kiting, it's recommended that you have more than one lesson to ensure you learn and understand how to operate and manage the kite safely. WA Surf have you covered with a three-lesson package providing six hours' worth of coaching with a qualified instructor using high-quality equipment. There's also an option to use the helmet communication system which will help you hear your instructor's directions and tips while you're out in the water.
At the end of the three lessons, WA Surf offers a money-back deal in which a portion of the amount you paid for lessons is deducted from any kiteboarding gear you decide to buy. Your instructor will help you choose the right gear for you to ensure you have a positive kiteboarding experience going forward. Using a reputable kite school to learn is definitely recommended over learning from someone you know. Even if family members or friends happen to be great kiteboarders, they are likely not qualified instructors and may not know the safest way to teach the sport. Check out the WA Surf website for more details on lesson packages.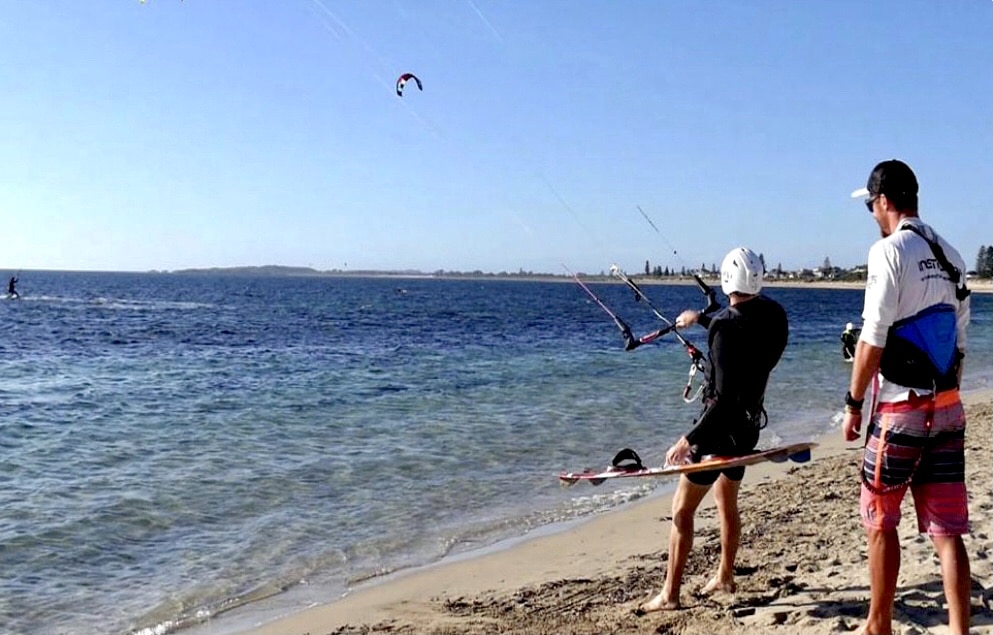 If you're still not convinced that kiteboarding in the Rockingham area is an amazing sport to try, then listen to what local riders Freya, Alex and Jay had to say:
"What I enjoy most about kiteboarding is the people. Everyone helps each other out and it's such a nice little community. I also love the feeling of being in the air and looking down as if you're flying, especially here in Safety Bay where the water is so butter smooth and beautiful. We're so lucky to have a word-class spot on our doorstep, so why would I want to kite anywhere else?" – Freya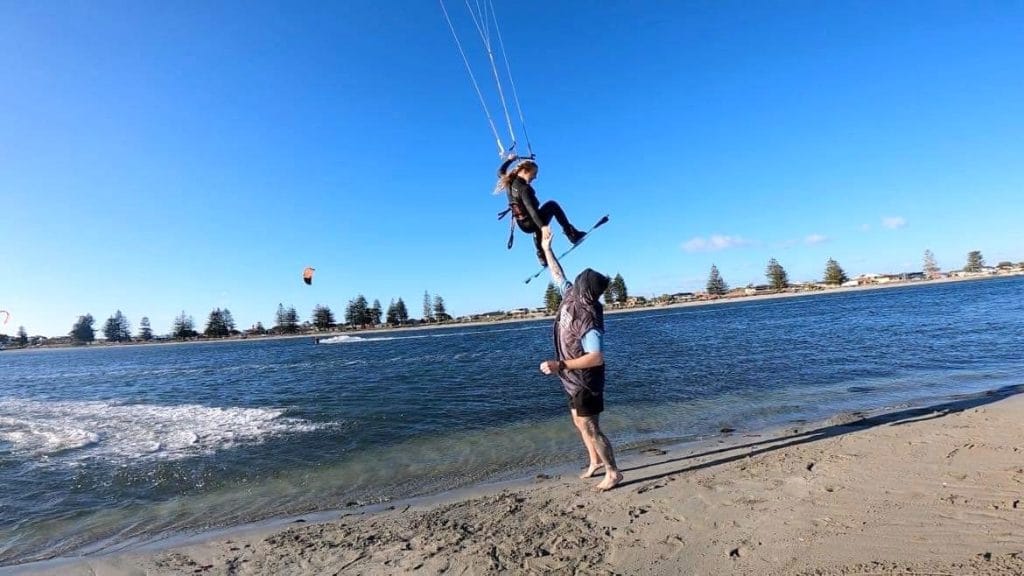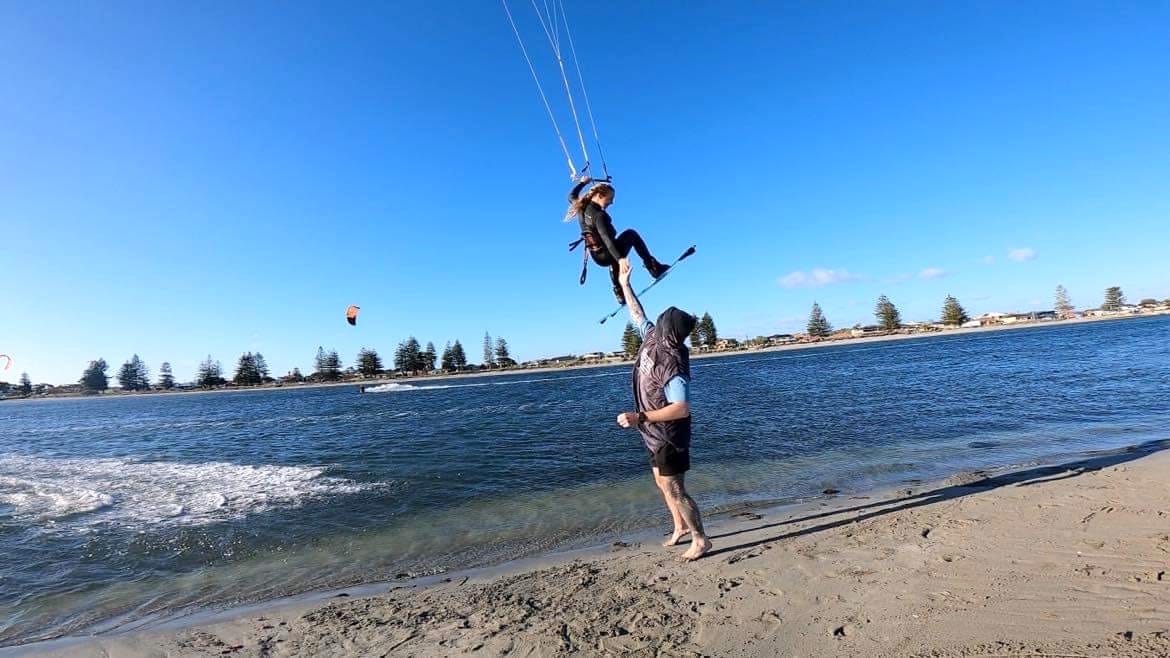 Rider – Freya Dodd
Photo – Cody Tuckwell
"I like kiteboarding as it gives me another way to get out on the water and escape the heat. I enjoy the different disciplines as it gives me more challenges and things to improve on. Safety Bay has played a big part in my career in kiteboarding as it gives me the perfect spot to train in my favourite discipline: wakestyle. With butter flat water and strong clean winds, you couldn't you ask for more." – Alex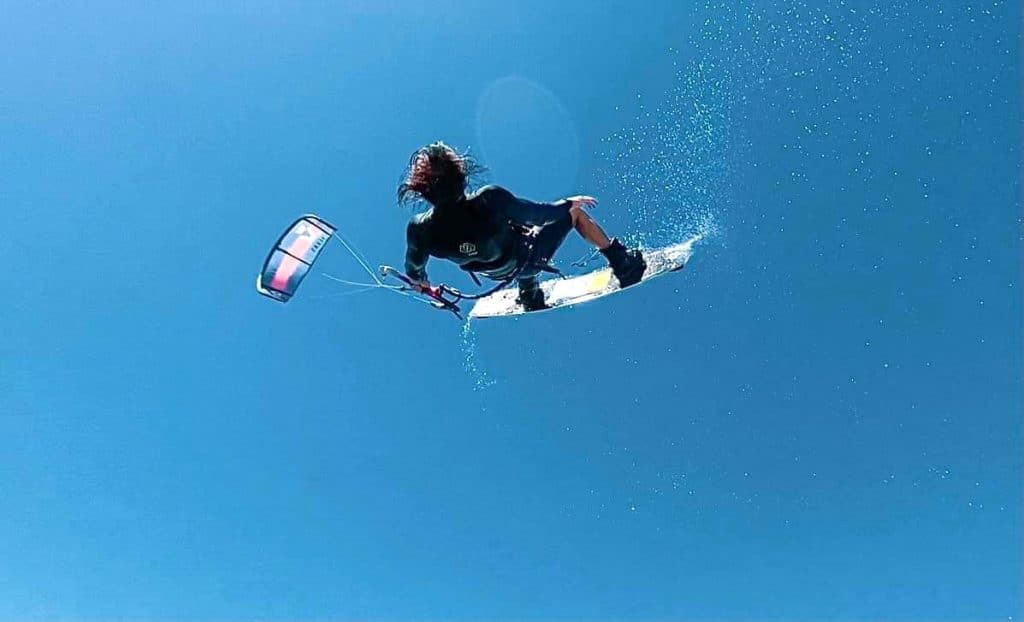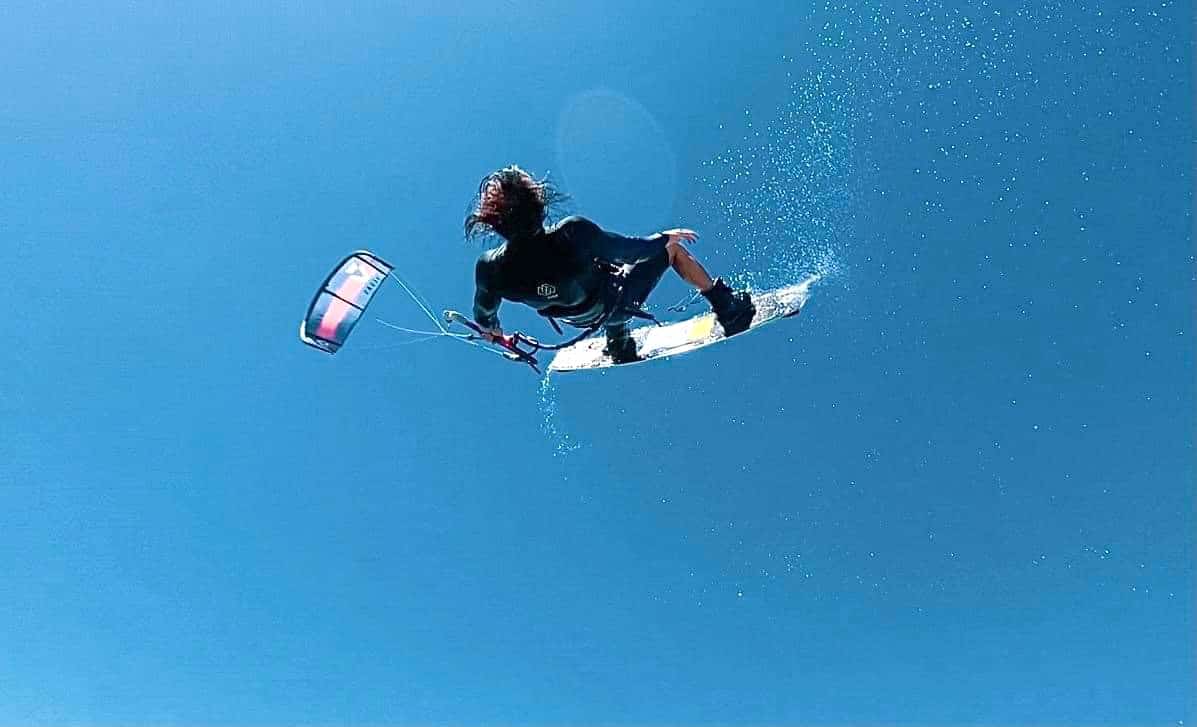 Rider – Alex Djuric
Photo – Martin Hlavaty
"I like that kiteboarding is dynamic and varied. If the swell is up, I can kite using my surfboard. If it's super windy, I can do some big jumps – and if the winds are lighter, I can go hydrofoiling. There's always something to do and always something to learn!" – Jay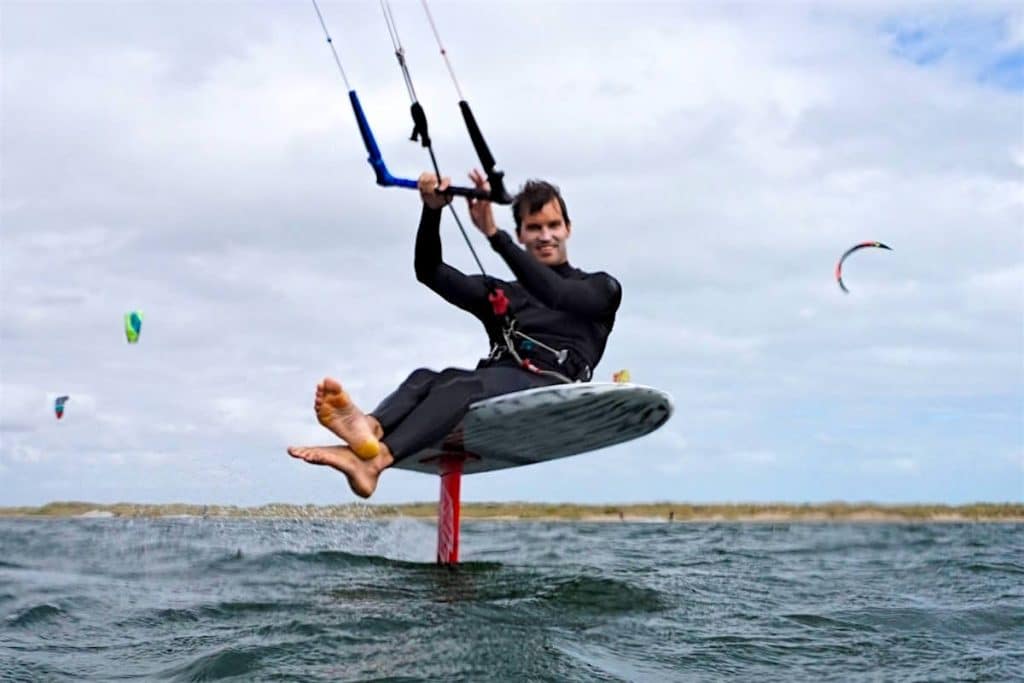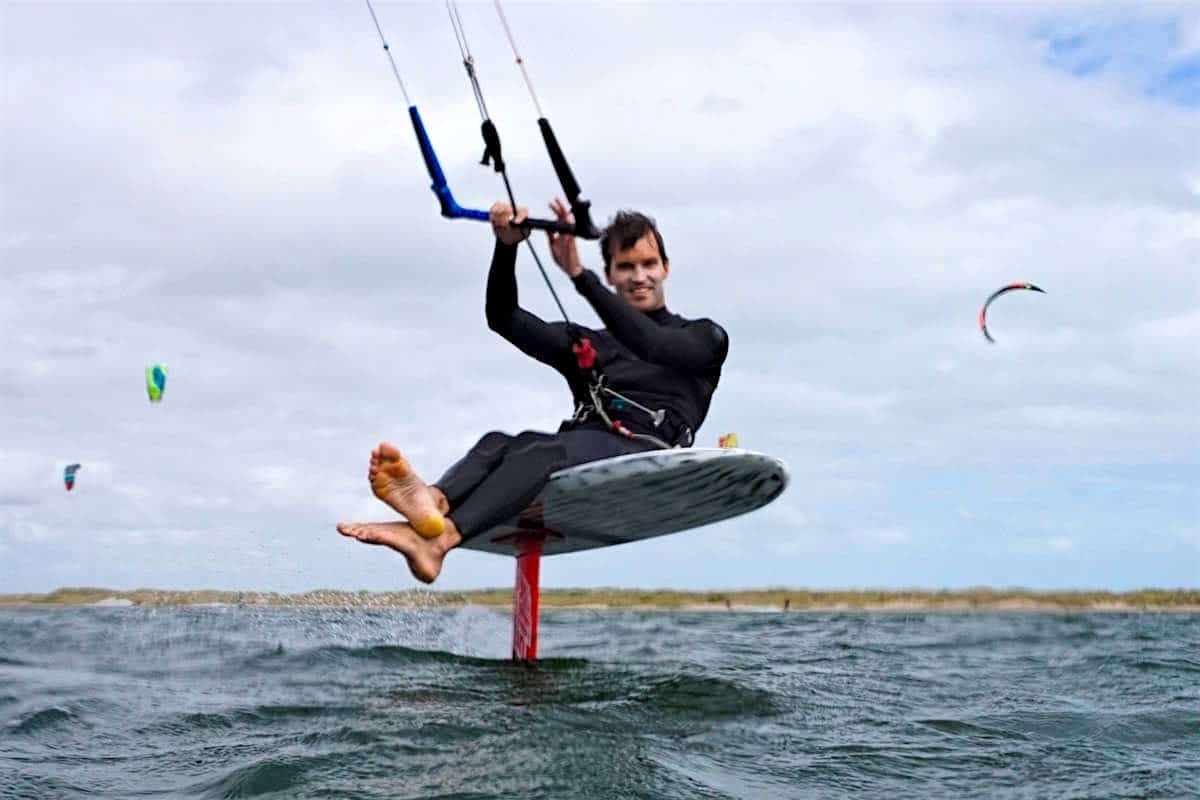 Rider – Jay Flynn
Photo – Cody Flynn
For me personally, learning to kitesurf was one of the best decisions I've ever made. There's nothing like gliding across the water led by the sheer wind power of a kite. In the busy lives we lead as adults, it's nice to take some time out to play, get our adrenaline pumping and make some new friends!
When living on the coast in Western Australia, one thing is certain: it can be very windy a lot of the time. As such, learning to kitesurf will provide a consistent activity for all those days when it might be too windy to chill or picnic at the beach. So why not make 2021 the year to challenge yourself and try something new, regardless of your age or athletic ability?
Come and give it a go – I promise you won't regret it!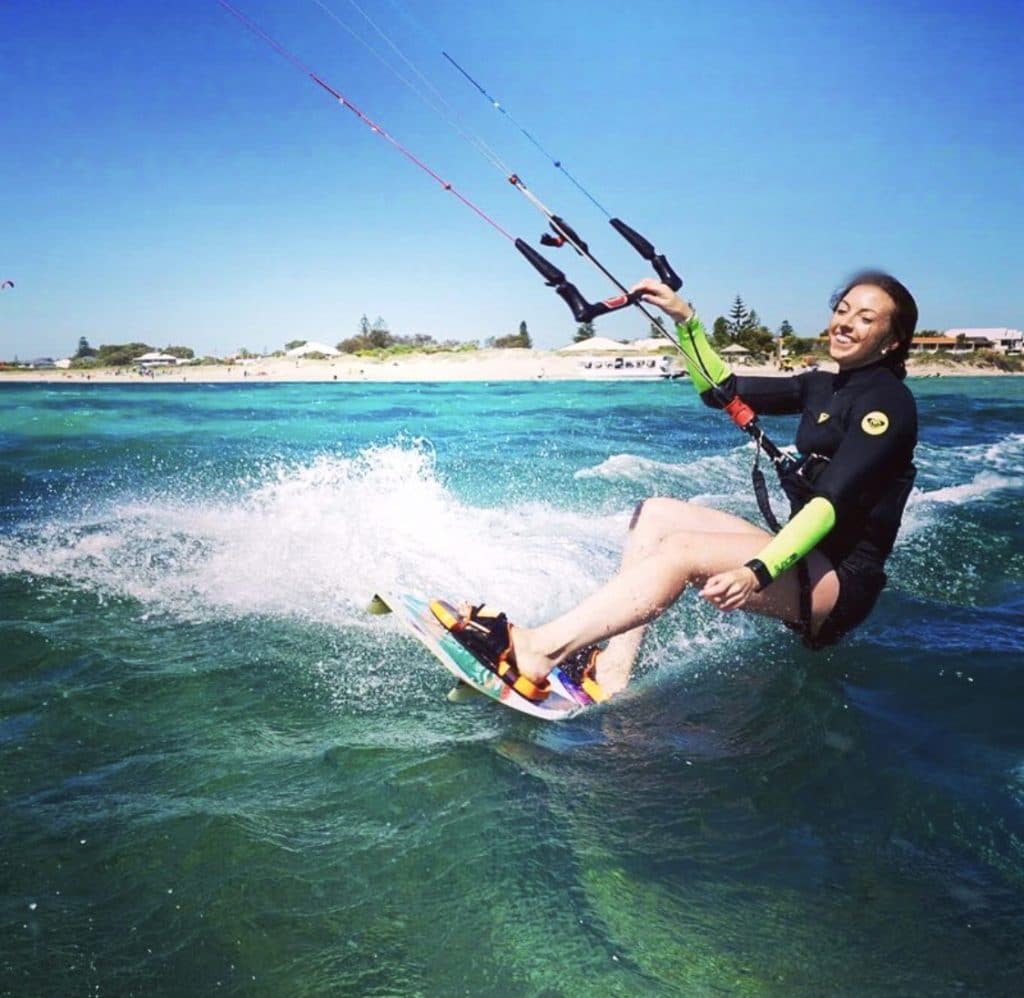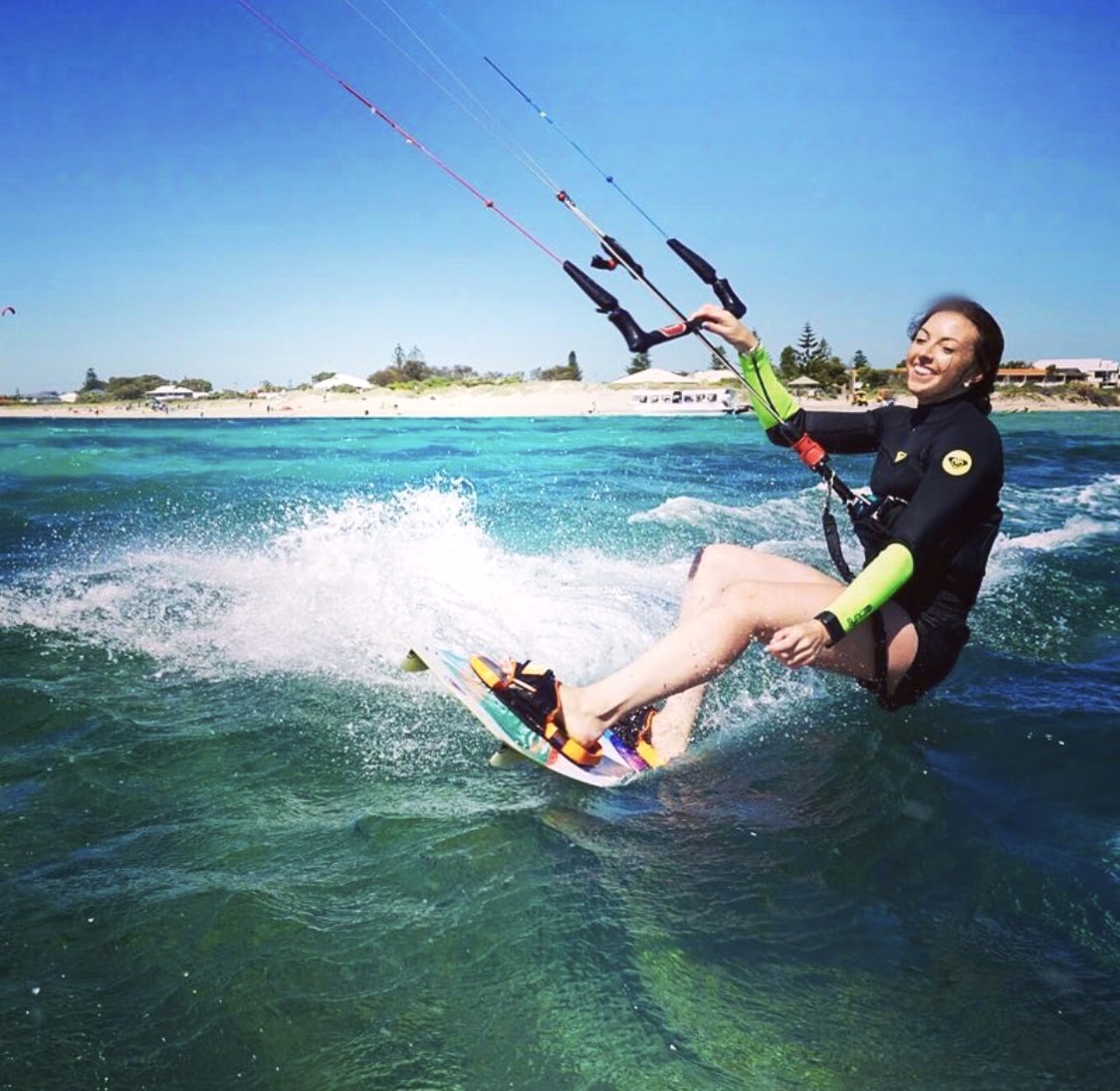 Follow Kim Flynn and her adventures around the Rockingham region here!