It's no secret that Rockingham is a really cool place with many stunning beaches, parks and walks scattered around, but there are also some other incredible, less known walking trails around town too! I'm about to share three of them with you off the back of the City of Rockingham's recent 'Rediscover Natural Beauty' campaign. The trails mentioned below are all dog friendly and perfect for rediscovering natural beauty in Rockingham as well as restoring the soul and igniting the explorer within us all.
Lewington Street Reserve
Lewington Street Reserve is a park in East Rockingham on the corner of Lewington and Victoria Street. You can park anywhere along Lewington Street and you will see several entrances to the bush tracks along the road, the bush tracks are bordered by Lewington Street, Victoria Street and Patterson road. The track is flat and wide consisting of hard packed sand and limestone. You'll notice there are a few different ways to go and it can be easy to forget which path you took, however, the area is too small to get really lost. I walked as far down the track as I could until coming to a fence line and a graffitied sign, beyond this is an old rail line. The dogs had the best time exploring new territory and finding good things to sniff. Lewington Reserve is a quiet and peaceful area in the middle of suburbia making it a great place for a short bushwalk if you have limited time.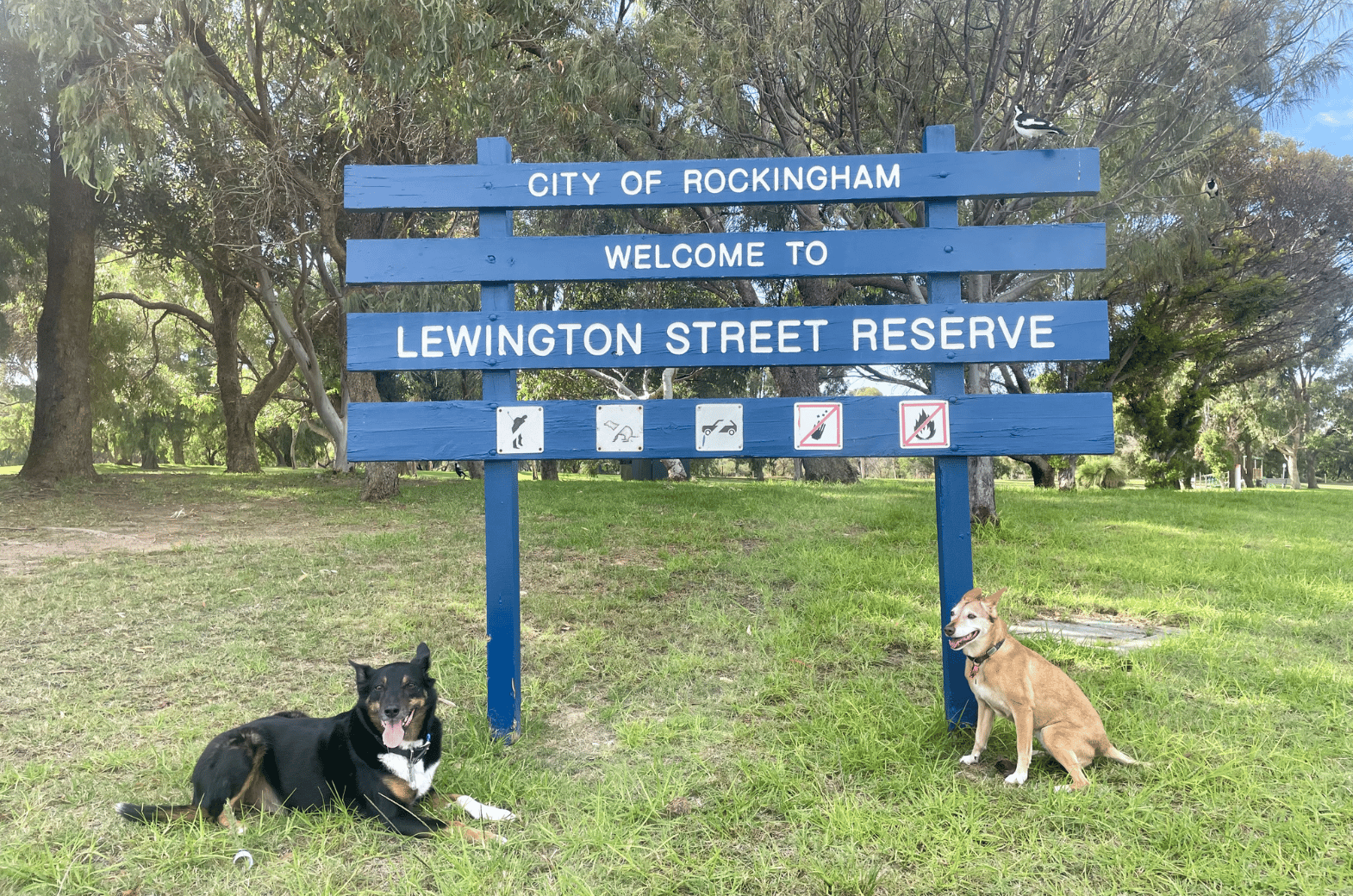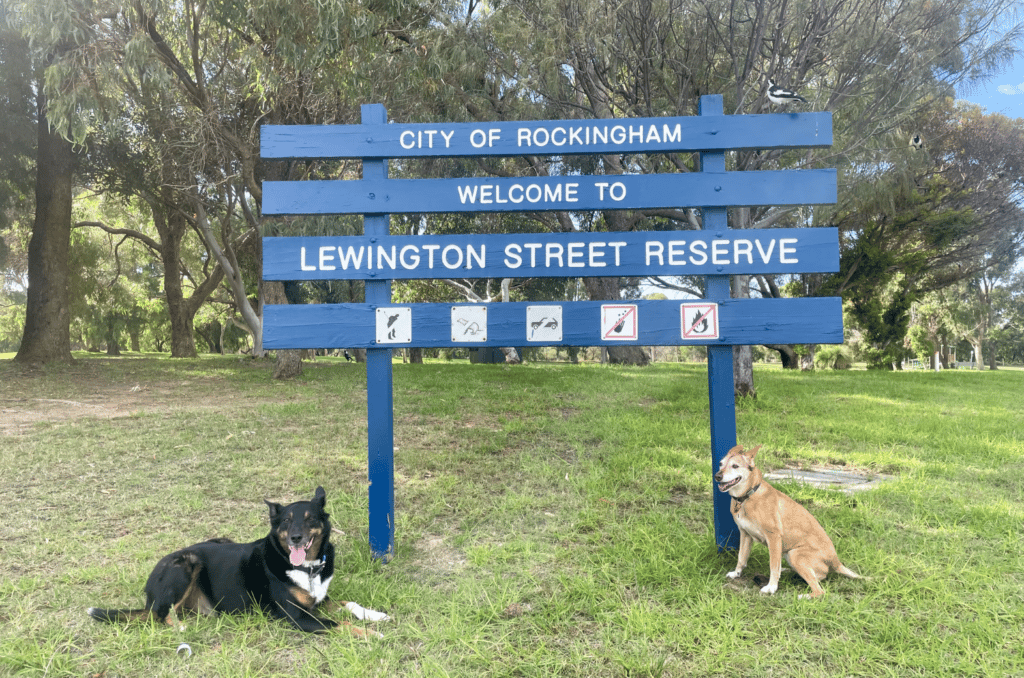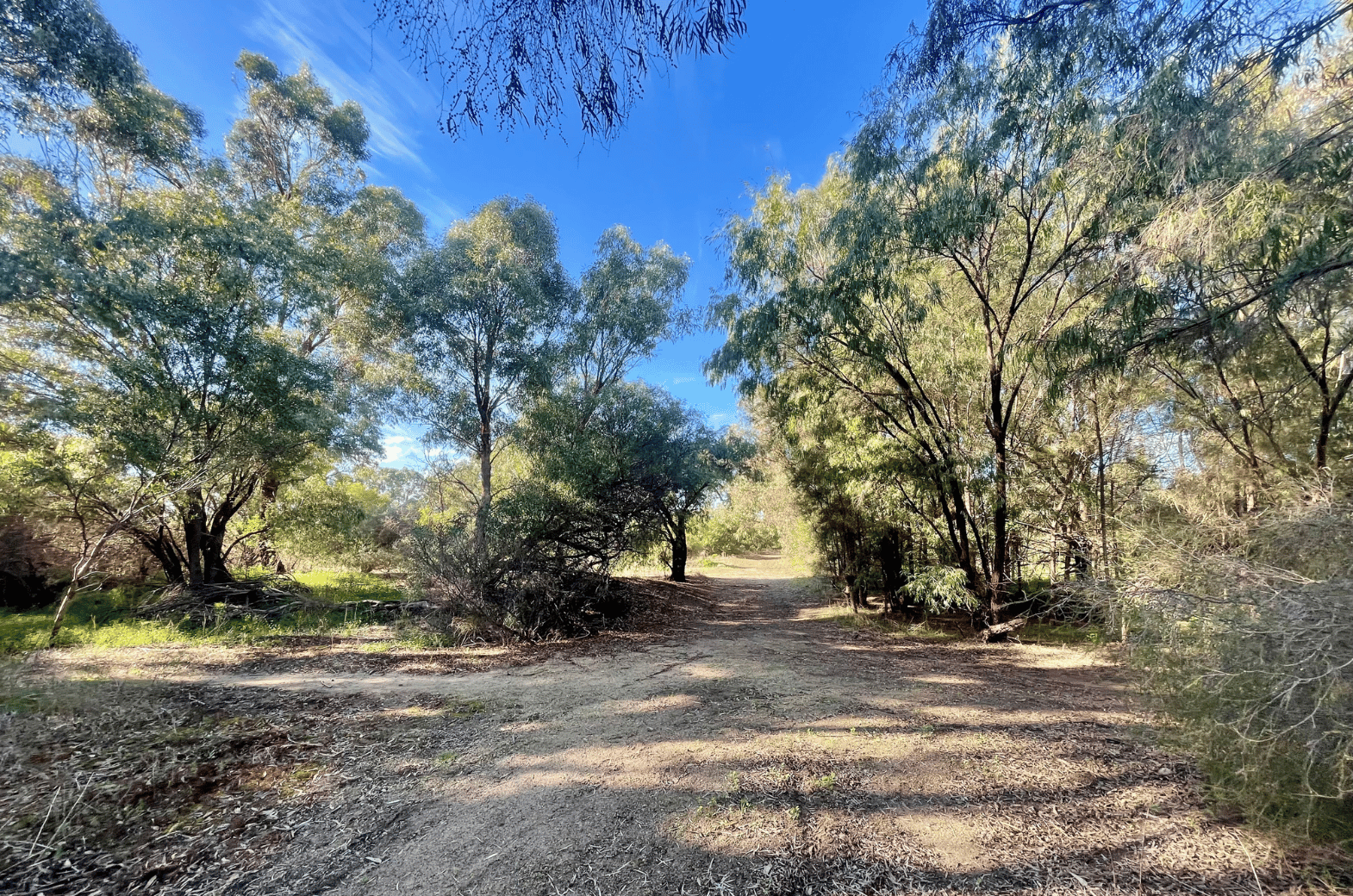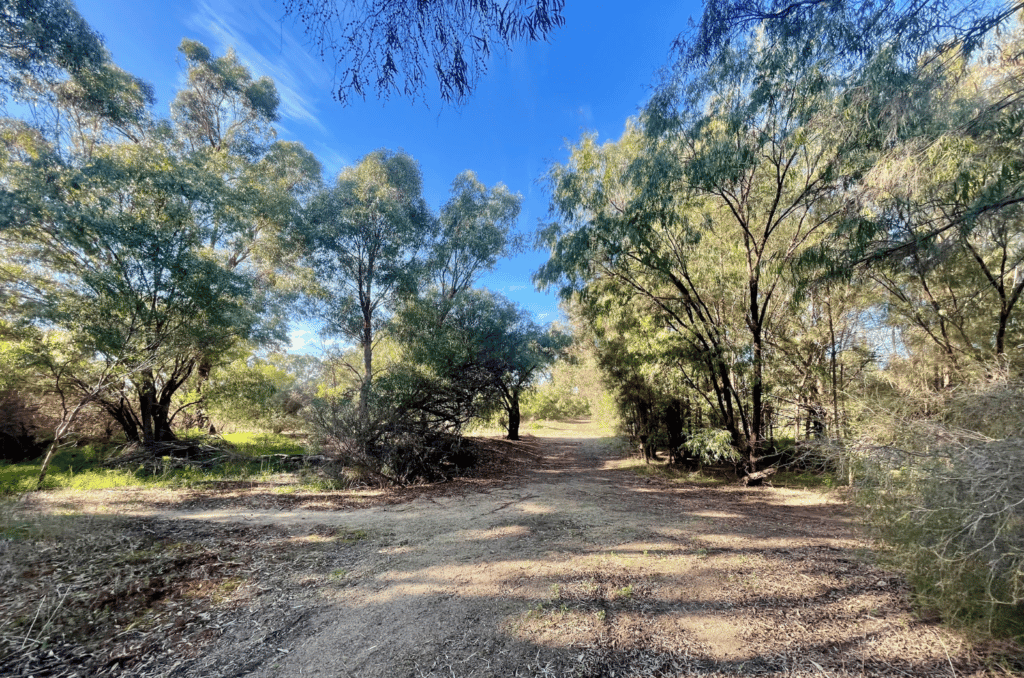 Rockingham Lakes Regional Park
Rockingham Lakes Regional Park consists of wetlands, coastal areas, and upland ecosystems. I'm not sure of the official name for this bush walk, but it's off Mandurah Road where you'll find a small, unmarked carpark – There's usually one or two cars parked there, so it shouldn't be hard to find. We explored the bush track and headed towards the open salt lake area. Following the track, it was muddy at times so wearing decent walking shoes is a must especially if it's been raining. To the right of the track, Lake Cooloongup can be seen just through the bushes in the distance, making for a beautiful photo. The walk was peaceful and well-shaded, and we kept it short and sweet before turning around to make our way back. The track is flat and fairly wide and hard packed, as mentioned before, it contains a couple of muddy sections which can actually be a bit of fun!
Lake Cooloongup (Next to Rockingham Golf Club)
This track is located at the very end of Elanora Drive. I parked on the left just before the Rockingham Golf Club entrance, right by the Lake Cooloongup sign. The track takes you to a small arch way, leading you through alongside the golf club. Walking alongside the golf club on a cool, crisp morning is peaceful as can be – With kangaroos about, so if you're lucky you'll spot a roo or two. The track is flat, wide and hard packed for the most part. There was one muddy section that I crossed, so again, it's a good idea to wear closed in walking shoes. This track is on the opposite side of Lake Cooloongup to the Kulija Road track. Despite not seeing the lake, it's a beautiful, serene walk which you can make as long or short as you like. I can confirm the dogs had a fabulous time and were totally tuckered out after.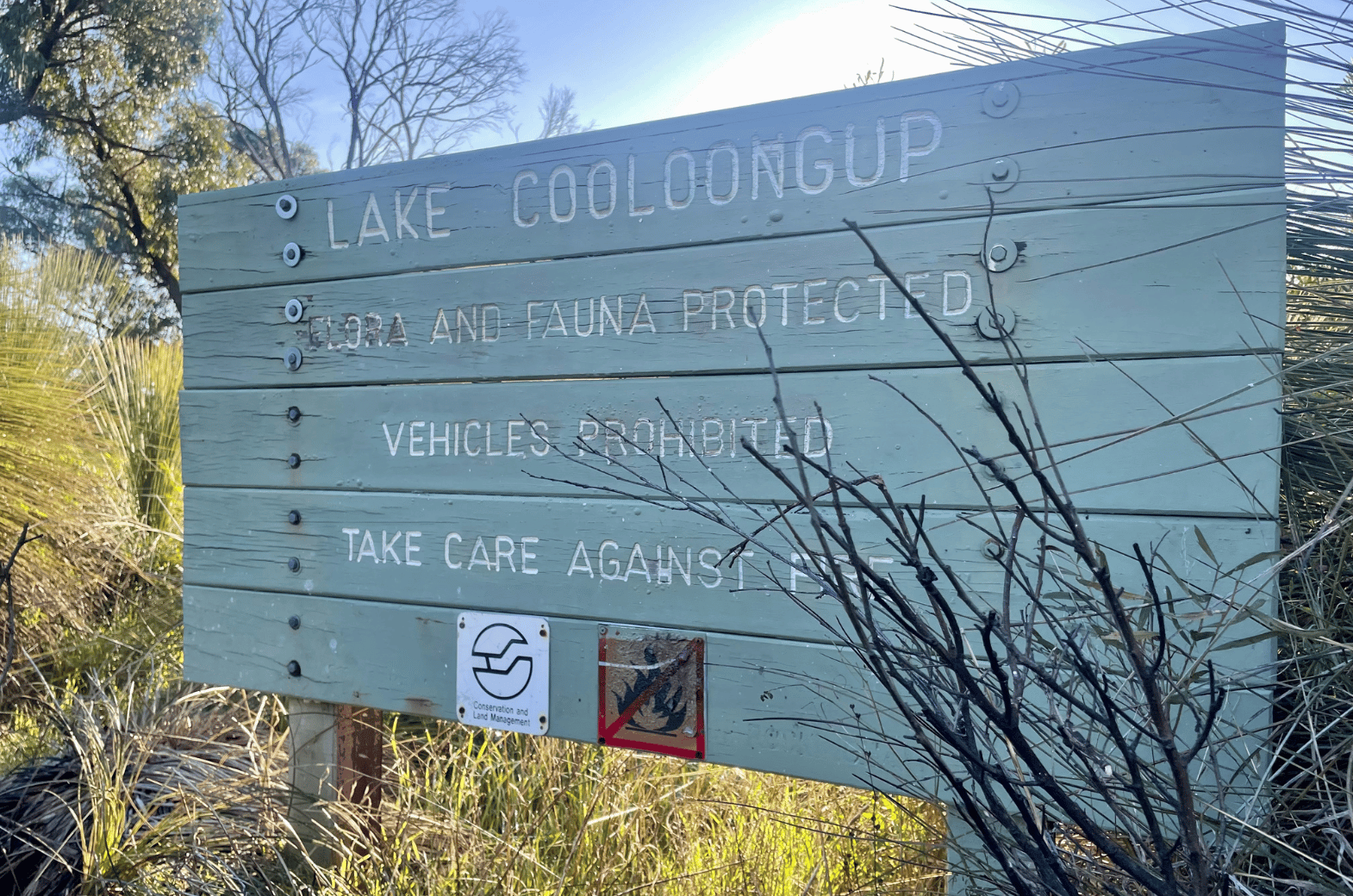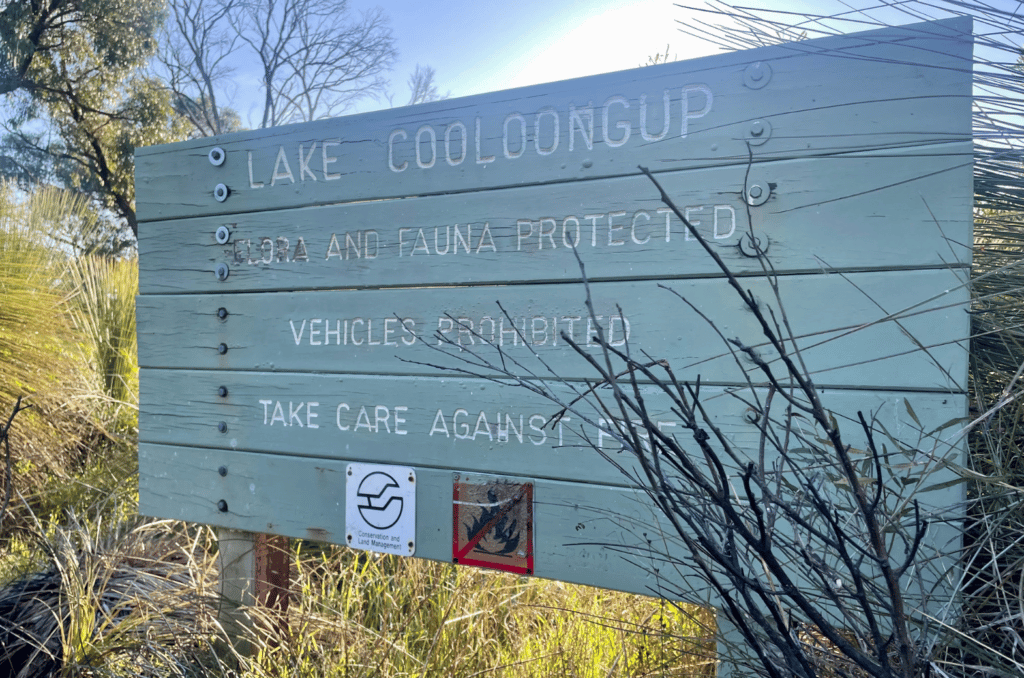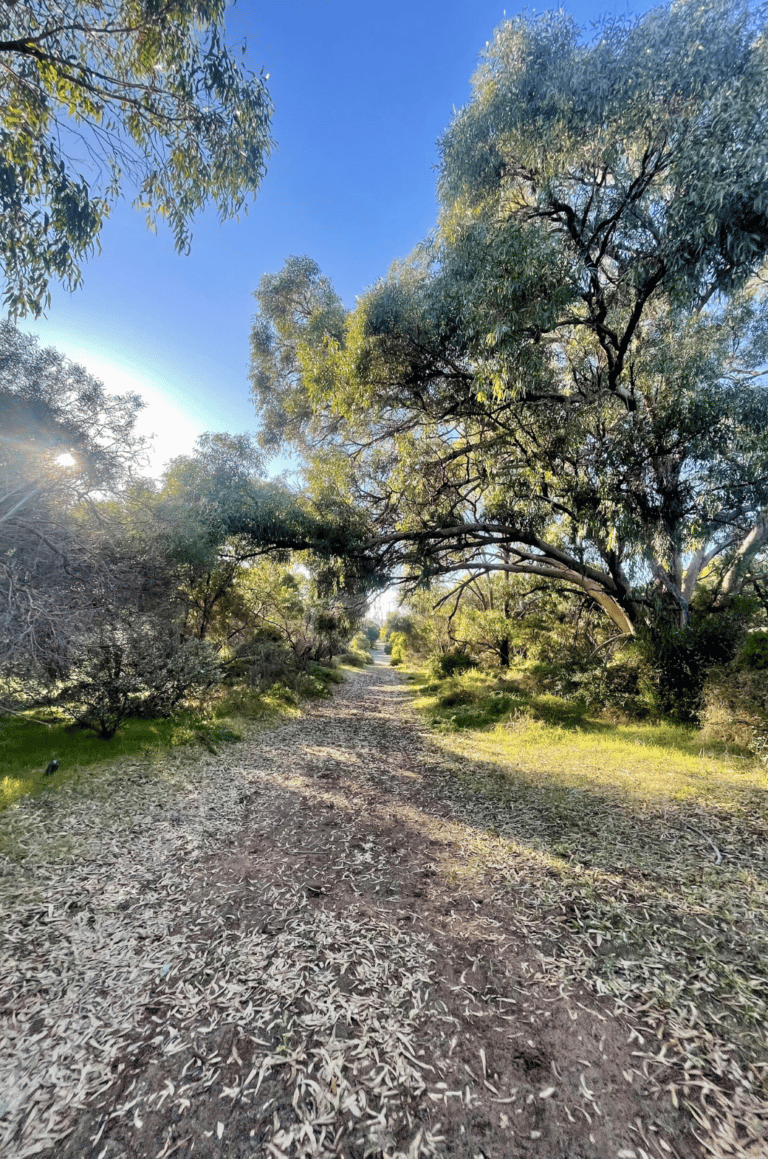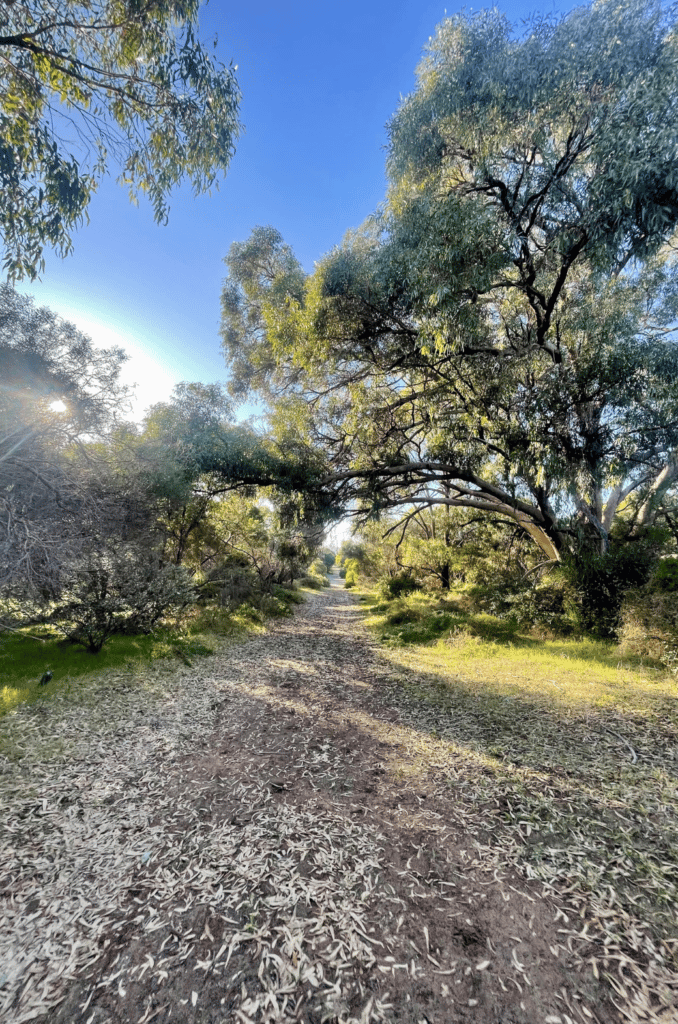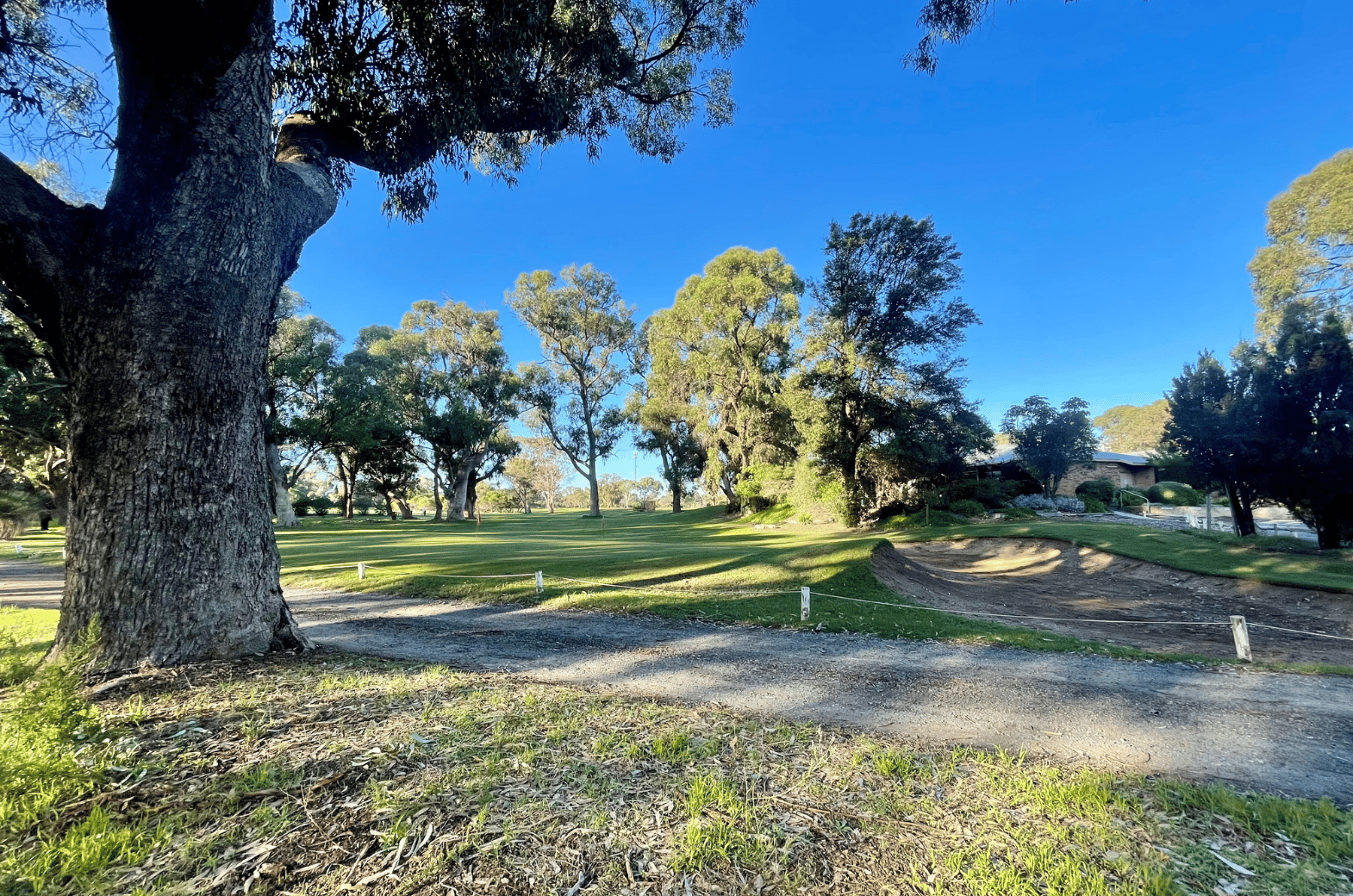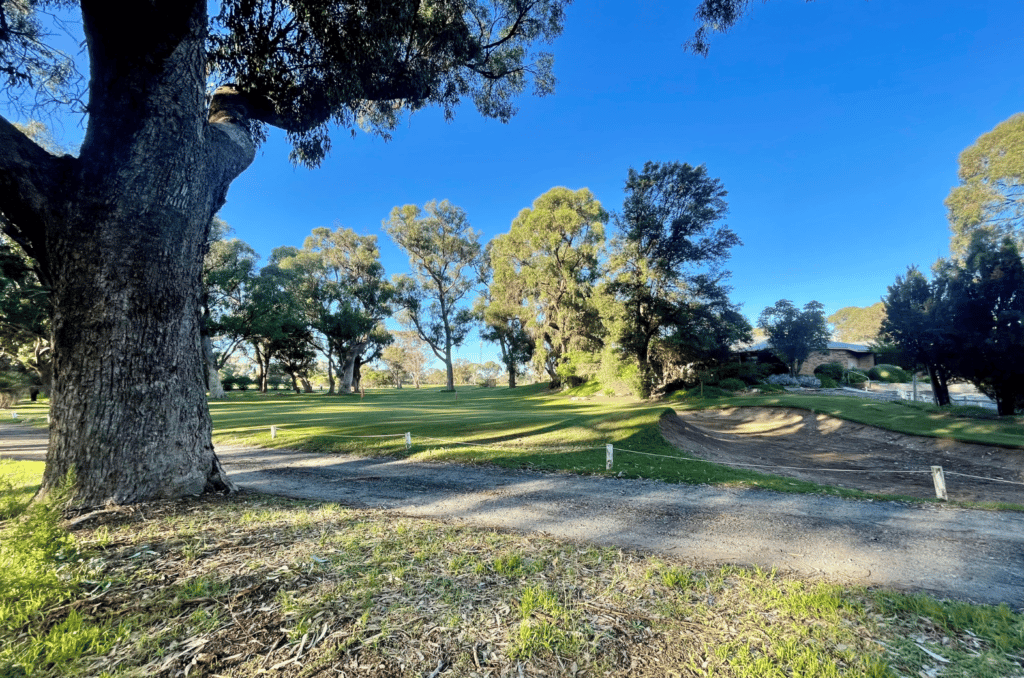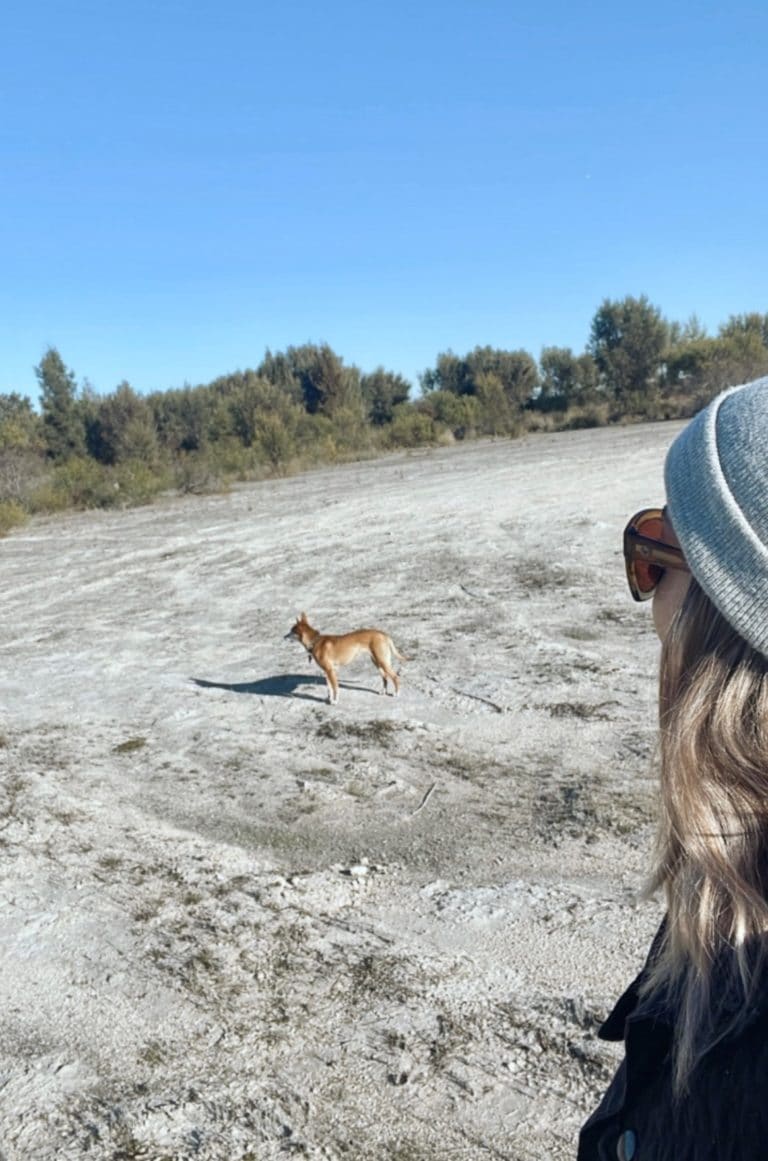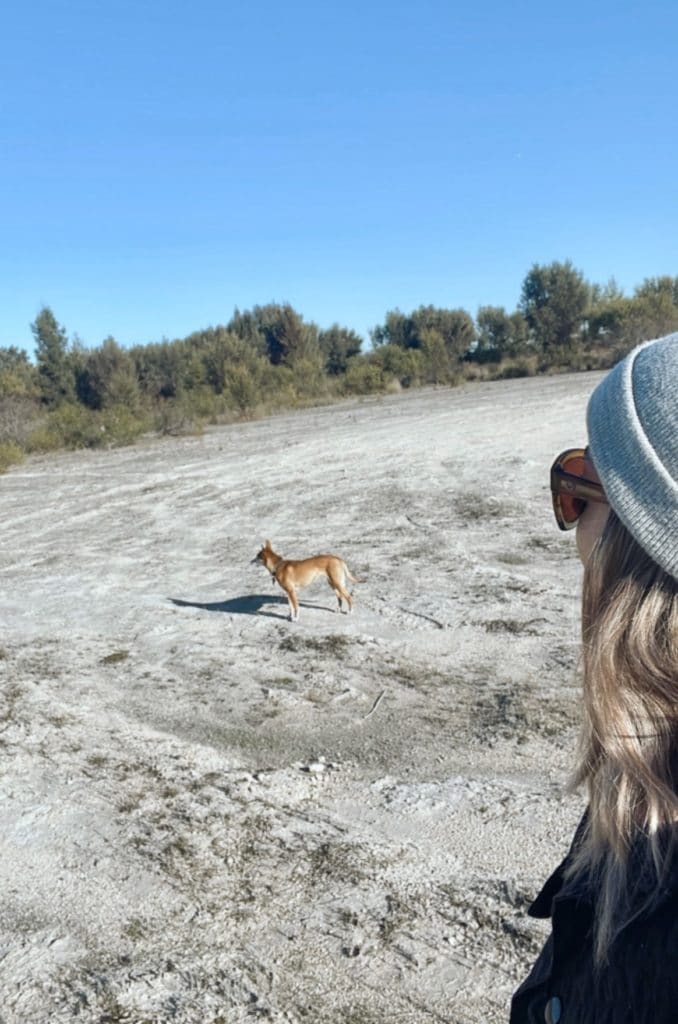 These trails were all very peaceful and it was a privilege to get out and reconnect with nature in my home town. If you're looking for somewhere away from the crowds, these walks are worth exploring.
Rediscover Nature in the Comfort of Your Car
Are you up for a winter adventure? If the answer is yes, then this is what you need to do! Grab your family, friend, workmate or pet, get in your car and head into the Rockingham Visitor Centre on Kent Street. Once there, tell them you are here for the Self-Guided Driving Tour, you'll be presented with an itinerary and sent on your way for a very fun day of play.
The self-guided map will take you to nine stops all over Rockingham, making sure you get a taste of all the amazing sights our little town has to offer. To avoid spoiling it, I won't name all the spots, but from the coast to the inland flats, you won't be disappointed, and don't worry, there are also places you can stop for a well deserved coffee. Answer the questions along the way and keep a close look out for wildlife and other interesting things to tick off. A great learning experience for children and adults alike, there were plenty of "oh wow" moments.
I did the driving tour with a friend recently, it was a heap of fun and gave me a new appreciation for this beautiful town. Despite being the first day of winter, we couldn't have asked for a better day, it was cool and crisp in the morning, the sun was out, and by 10 am it was well and truly warming up. Closed in walking shoes are recommended as well as a light weight jacket or something heavier if it's drizzly. There wasn't a breath of wind, the ocean was a glistening turquoise colour and we were lucky enough to see dolphins. All the stops are pet friendly so my dog Dusti came on the adventure too and had herself a blast. Visiting all nine locations, the tour took us approximately three hours to complete. You can hit up all spots in one day or if you're pressed for time, break it up and visit different locations throughout the winter.
Being out and about checking the sights is a great opportunity to snap some pictures with your pose or wildlife, so bringing a phone or camera is a must. Makes sure you tag #tourismrockingham and #rediscovernature for a chance to be featured!
The Self-Guided Driving Tour is now available and running everyday throughout June and July. Visitor Centre opening hours are 9am to 5pm, Monday to Friday and 9am to 4pm, Saturday and Sunday. Time to start your car and get exploring, enjoy everyone!