If you're looking for somewhere to have some good old fashioned fun, where children and adults alike can run amok, Rebound Arena in Port Kennedy is the place to go. When I visited, I could hear the playful chatter and laughter straight away, the place was buzzing with excited children on their school holidays keen to have some gravity defying fun. Make your way upstairs to check in, pay and get your grip socks, the café and viewing platform are upstairs, toilets and lockers are located downstairs. Rebound Arena has a platform lift at the entry for disabled access to the upstairs area, and ramps to access all parts of the arena from the ground floor. Rebound Arena pride themselves on being inclusive to all members of the community.
The whole trampoline activity area is very eye catching, the padding and mats surrounding the trampolines are very colourful and the trampoline options are endless, a wave of happiness came over me instantly and I couldn't wait to get out there and bounce around.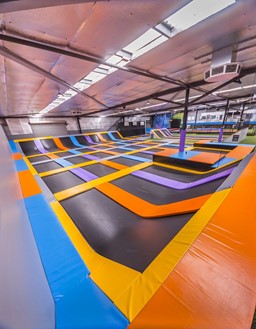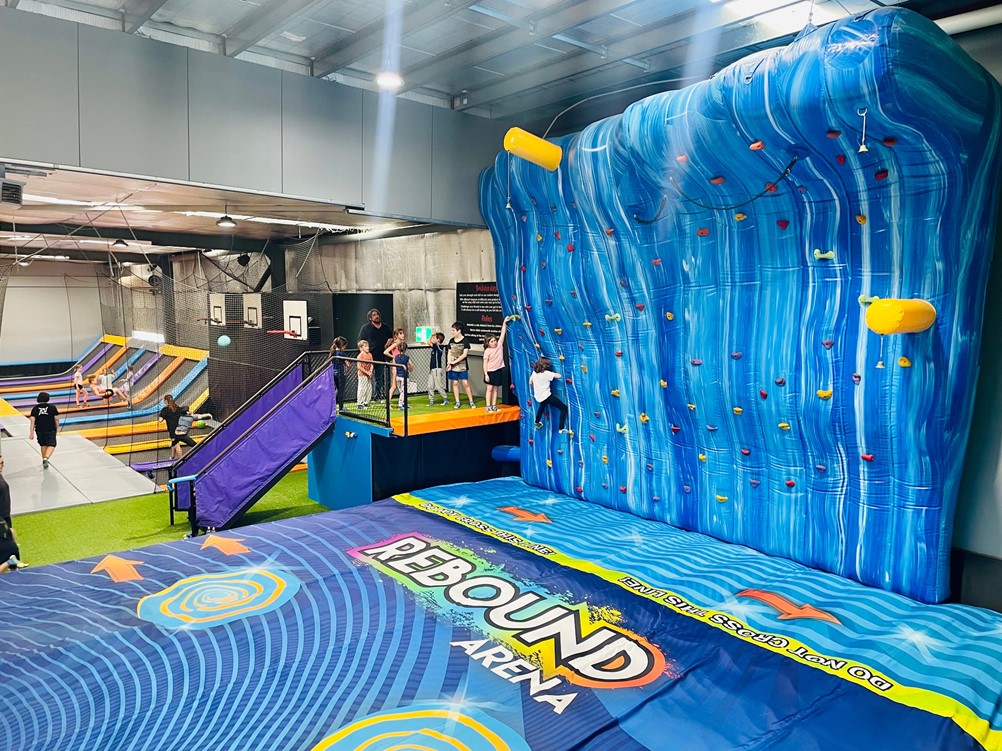 When I say the options are endless they really are! Hit up the airbag jump and see how high you can go before landing on a cloud like airbag, if you're brave enough, try to flip yourself upside down knowing that the landing is soft. If you like ball sports, why not try trampoline basketball or practice ducking and weaving while playing trampoline dodgeball. For the ex-gymnasts and trampoline experts, there's the performance trampolines to play arounds and demonstrate some freestyle skills or try some stunts on the tumble track tramp. There's also the free bounce court where you can jump all around between the multiple interconnected trampolines or the performance wall to see how high you can get with a running start. For something a little different, test your climbing skills on the inflatable climbing wall which is actually pretty big and don't worry, there's a soft airbag underneath if you come unstuck. For those too young to jump (under 3's), there's a separate play area with a range of toys to entertain young children.
With three party rooms, Rebound would be the perfect place to host a kid's birthday party and there's a range of different packages available. A couple of parties were happening while I was there and the kids were clearly having the time of their lives, jumping, climbing and laughing with their friends and best of all, no clean up for parents after!
For pricing, session bookings or other enquires, head to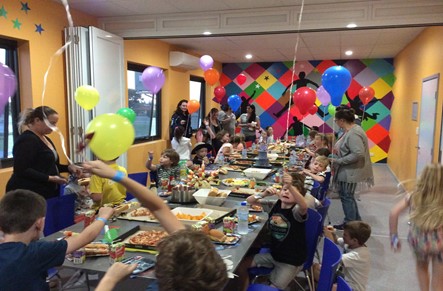 After bouncing up a hunger I headed straight for Mrs Bicky's, a new homestyle café located at 1/369 Warnbro Sound Avenue, just look out for the pink shop. I had been eager to try Mrs Bicky's after browsing their Facebook page and seeing all the delicious treats available. Owners Sally and Kelvin were very welcoming and Kelvin made us a great coffee, it was perfectly smooth and full bodied. Coffee is something Mrs Bicky's pride themselves on, their beans are sourced from Fiori coffee, a WA company located in the Swan Valley Region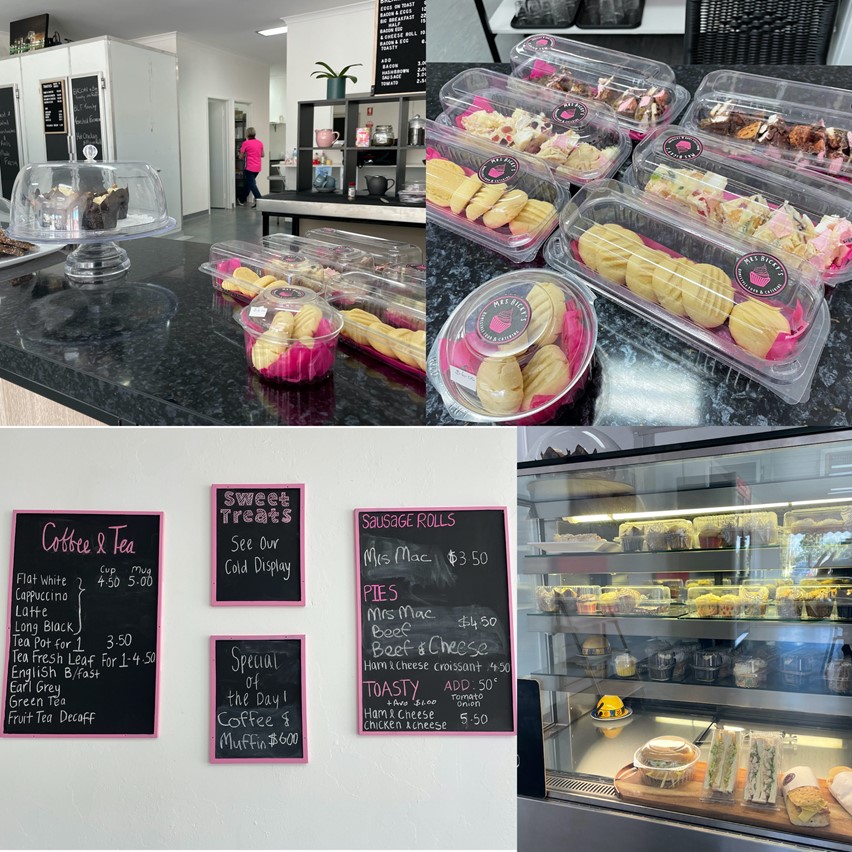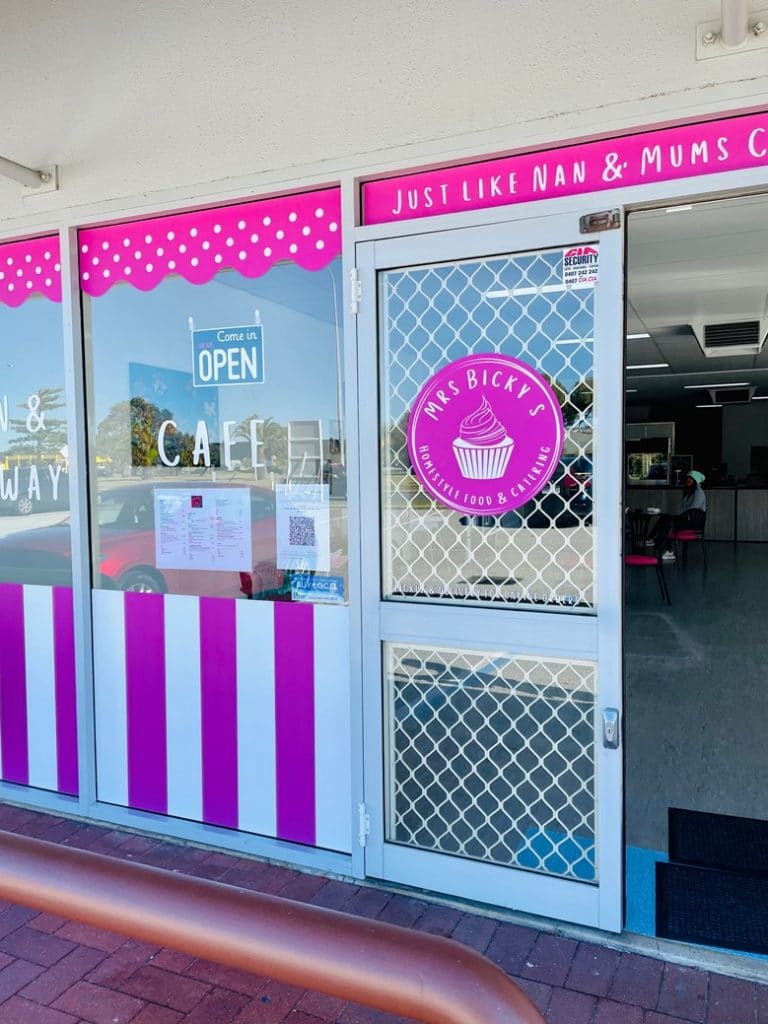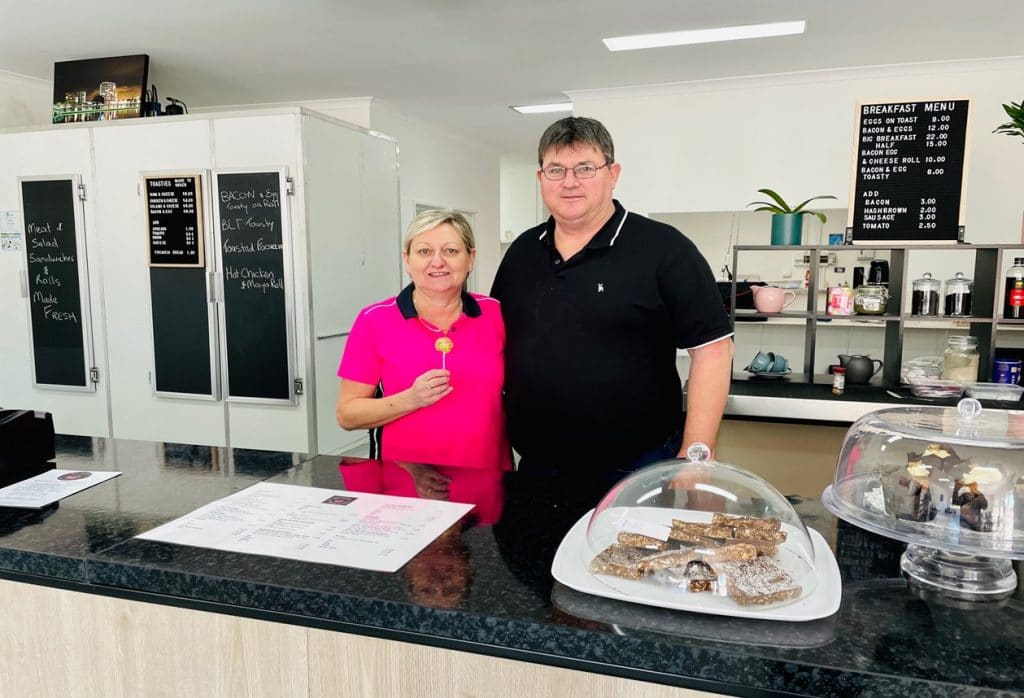 Sally spoke about her business and informed me that everything sold is home made (hence their slogan "just like Mum and Nana used to make"). Mrs Bicky's offer sandwiches, burgers, sausage rolls, roast rolls with beef, chicken or pork and even frozen meals that can be purchased for convenient dinners. There's also a great selection of cakes muffins and other sweet treats including cake pops which are a big hit with the kids. While at Mrs Bicky's, we were lucky enough to try one of Sally's toasted sandwich that was packed with veggies and cheese followed by a carrot cake muffin, both tasted great and were perfectly satisfying after a morning of trampoline stunts. Mrs Bicky's can cater to most dietary requirements.
Mrs Bicky's also offer events and corporate catering services in which platters of sandwiches, wraps, mixed hot food and sweets can be ordered. Mrs Bicky's have catered for some large events in the local area recently, so definitely consider them for your next big event. Pricing info can be found on the Mrs Bicky's Facebook Page https://www.facebook.com/MrsBickys
Also keep an eye on the Facebook Page for current lunch and dinner specials.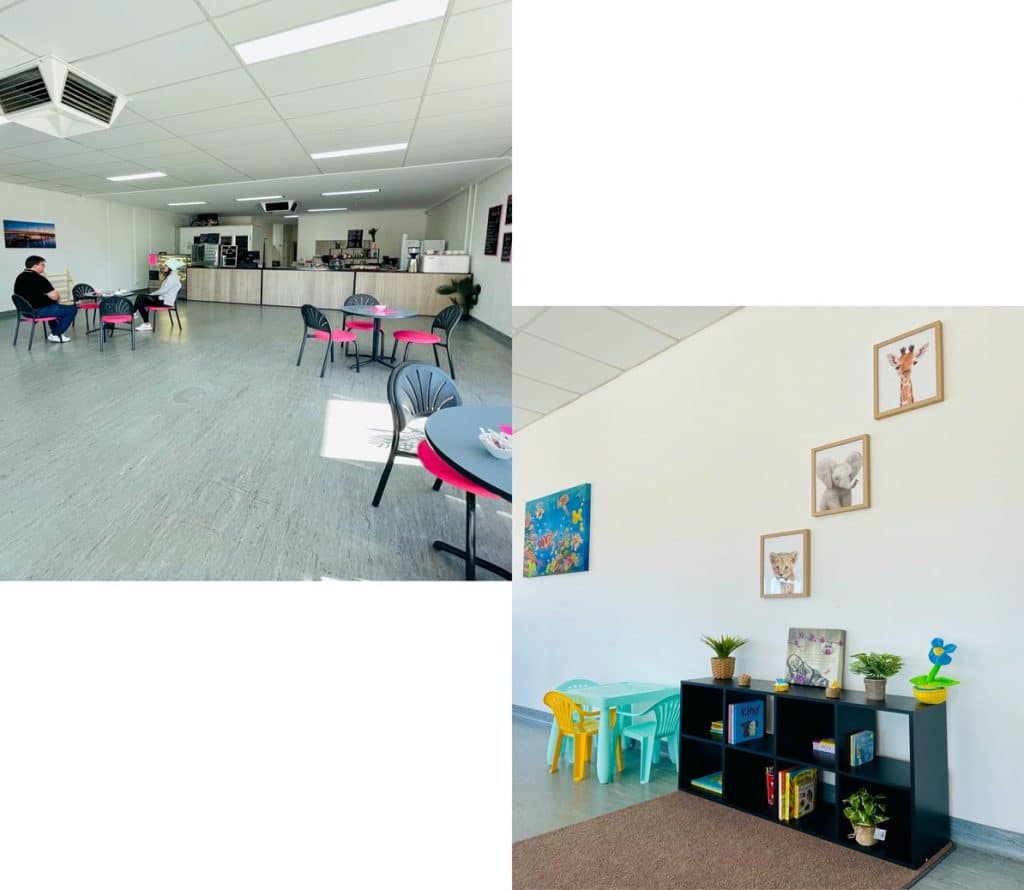 The café area is spacious, making it the perfect place to take children. There is also a small children's corner with some toys, books and colouring in pages and pencils to keep little hands occupied while parents enjoy a coffee. With the school holidays here right now, a morning in Port Kennedy visiting Rebound Arena followed by Mrs Bicky's is a great option for something to do to keep the kids (and adults) happy and entertained, It's also a great way to support local business and make the most of getting out during the winter school holidays.